This Miss USA Judge Has Been One Busy Guy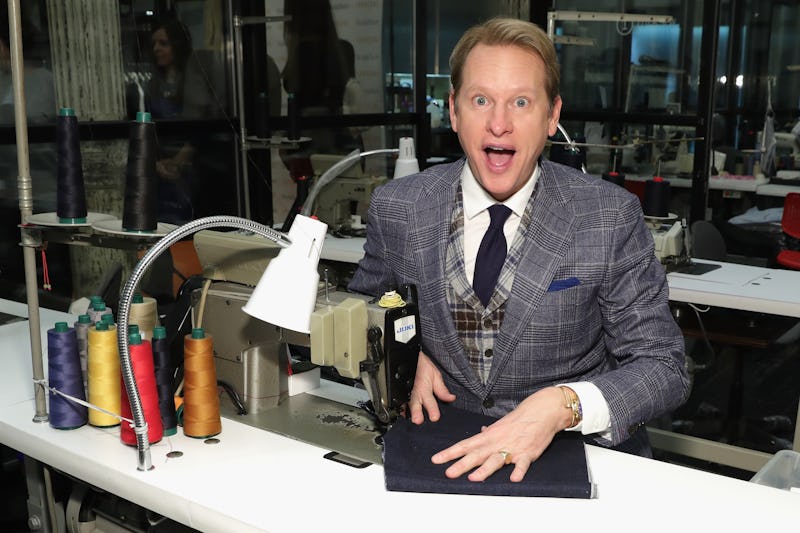 Cindy Ord/Getty Images Entertainment/Getty Images
Carson Kressley became a household name as the fashion expert on Queer Eye For The Straight Guy, and his career has only continued to blossom ever since. From releasing books to starring in multiple television shows, Kressley's range of talents can entertain all sorts of audiences, and his latest role is no different. So, what is Carson Kressley doing in 2017? He's got a pretty exciting pageant gig on the horizon.
Miss USA 2017 — airing on Sunday, May 14 — has attracted some talented celebs so far, from hosts like Ashley Graham and Julianne Hough, to musical performers like Pitbull. But perhaps most importantly, the event has drawn in some impressive judges, like Kressley. It'll be exciting to hear the fashion expert's opinions, especially as he's sure to bring some much needed comedy to the competition.
As well as judging Miss USA this year, Kressley's TV commitments have been accumulating fast. At the start of the year, he took part in The Celebrity Apprentice, and recently wrapped a stint on Australia's version of I'm A Celebrity... Get Me Out Of Here. Recognized worldwide, Kressley seems to be in-demand to star in reality TV shows with his hilarious quips and relatable personality.
In January, it was announced that Netflix is planning a Queer Eye For The Straight Guy reboot. While nothing has been confirmed as of yet, fans are hopeful that Kressley will return to the new version of the classic show. Basically, it wouldn't be the same without him.
Kressley has also been serving as a judge on RuPaul's Drag Race, and the amount of jobs he appears to have right now is beyond impressive. Basically, he's killing it in 2017, and if anything, his career is only getting better by the day.