Dylan Sprouse's New Job Is Unexpected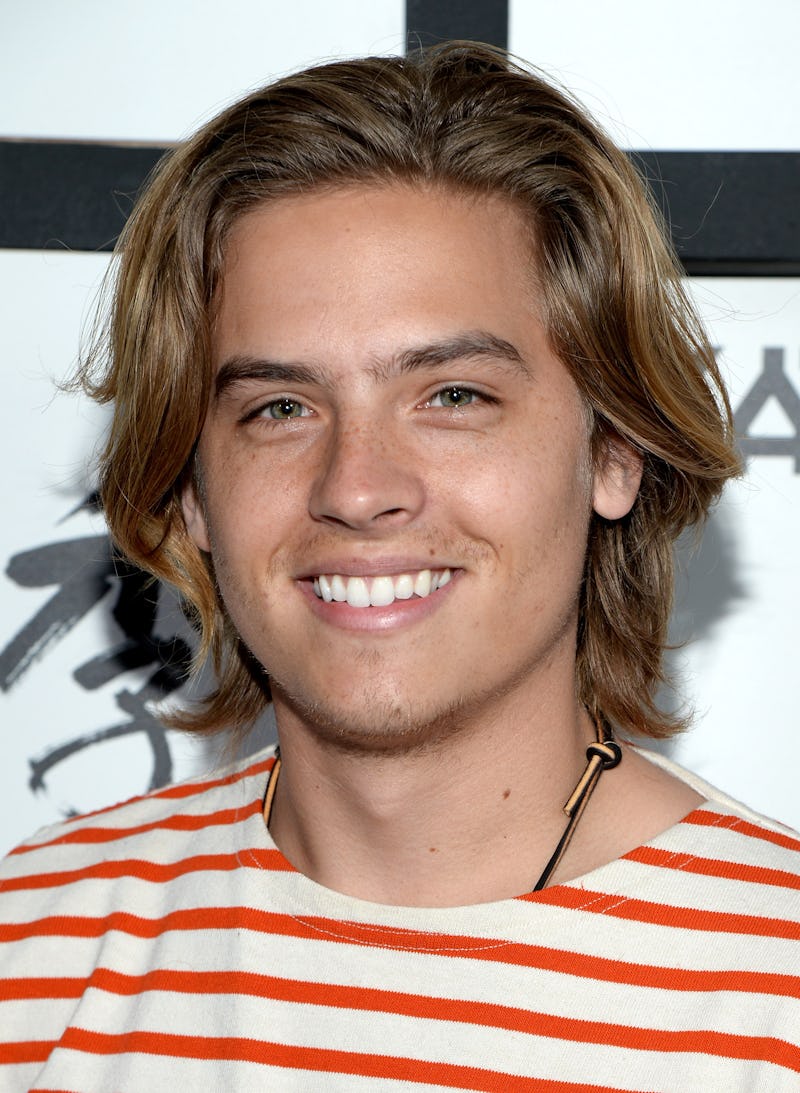 Michael Kovac/Getty Images Entertainment/Getty Images
No college graduate likes to be grilled on their plans for the future. What the future holds might be an even tougher question to answer, it turns out, for a former Disney Channel star. Dylan and Cole Sprouse were just 13 years old when they were cast in hit series The Suite Life of Zack and Cody, which was on the air from 2005 to 2008. It's always difficult for a child star to make major career decisions after rising to fame, and both the twins decided to take a well deserved break and have a traditional college experience. Now graduated, Cole Sprouse is returning to television as Jughead Jones in The CW's new Archie comics-based series Riverdale. His brother, however, is taking a different route. What's Dylan Sprouse up to these days? Instead of an immediate return to acting Sprouse is opening a mead brewery in Williamsburg, New York.
In the years since Sprouse left the screen, he has had a pretty normal teenage life. The Sprouse twins' attended New York University, a choice that was perhaps made a bit too public — I know I've seen my fair share of Sprouse sighting Snapchats from my friends who go to NYU. Still, both twins enrolled in the Gallatin School of Individualized Study, where students create their own majors, and got their hard-earned degrees. Dylan majored in Video Game Design, but he also turned his dorm room into a little brewery, according to the New York Daily News.
The hobby has now evolved into something much bigger, and the All-Wise Meadery opens in May at the William Vale Hotel. Mead is a honey-based beer, and Sprouse wants to prove it is for more than Renaissance fairs. At just 24 years old Sprouse pretty young to be running his own business, but age has never kept either of the twins from major success. The brewery will even be featured on a new docu-series, Mead In America, about mead and the people who make it.
The company's website describes the business as a "an all-local, heathen run brewery" and also boasts Sprouse as "the youngest Master Brewer in the United States", though it's hard to find the actual stats on that. It's definitely going to be at home in the brewing culture of New York. When in Brooklyn one should do as the people do, and the people in Brooklyn really like to open hip new breweries.
Sprouse has been pretty open about how he dislikes being asked what he's up to in interviews, and there's a reason for that. He has lots of plans and projects, and has been focused on his creative work, like this brewery and script-writing. He also puts his Video Game major to good use, and while he isn't a game developer, he is a part of a collective called Pug Crawl. The group does broadcasts and game reviews.
Sprouse has been pretty clear that he is not looking to act again unless it's a really meaningful role, he explained in a June 2016 Instagram post, according to E! News. It sounds like returning to the screen is not totallyout of the question, but it doesn't look like there are any projects on the immediate horizon.
So, why put most of his energy into this brewery instead? In an interview with the New York Daily News, Sprouse talked about how his his father used to let the brothers pitch in with some of his own brewing when they were younger, and it's been a favorite hobby ever since. The business will open in May, and is going to be housed as part of a hotel. No, not the Tipton, sorry everyone.
This all might not be the best news for those of us who grew up major Zack and Cody fans, as it doesn't seem like the Sprouses will be returning to the screen together anytime soon. It may be a while before we get to see Dylan Sprouse in a new show or movie. However, if you're looking to catch up with one of the twins on-screen, you can tune into Riverdale on the CW. Or, if it's more your speed, check out All-Wise when it opens this spring.