Eden Sassoon's Bank Account Is Built For 'RHOBH'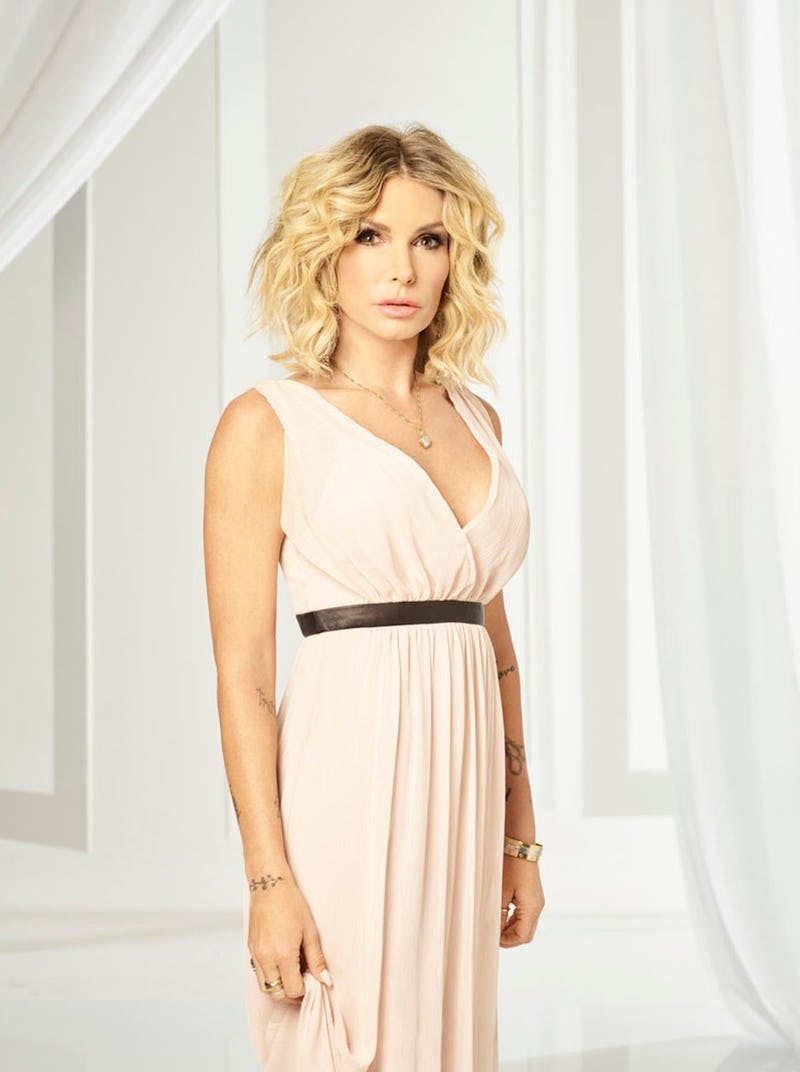 Richie Knapp/Bravo
Anyone else feel like The Real Housewives Of Beverly Hills kind of snuck the newest cast member into the fold this season? Sure, her casting was announced before the season began, but, for a while, I thought that we were just getting Dorit. Then the show went ahead and gave us the refreshing breath of fresh air that is Eden Sassoon. From the looks of it, fans are definitely approving of the newest Real Housewife, who is the daughter of the late Vidal Sassoon. Since she has such a well-known last name, fans might want to know what Eden Sassoon's net worth is.
Fans of this franchise know that you have to be playing in the big leagues to hang with the Real Housewives Of Beverly Hills. It's not like anyone off the street can become a cast member. Don't worry, though, Eden fits right in with her cohorts. According to the-net-worth.com, her estimated net worth is around $15 million. If that figure is correct, she isn't exactly counting her pennies. How is she making all this money, you ask? Well you might think that it comes directly from that last name of hers but this woman has carved out of her own fortune. Eden is earning her income with a number of business ventures.
For one, Eden has created her own company like her father did. She owns her own salon in Los Angeles, California called EDEN by Eden Sassoon that offers hair skin and nail treatments. Who would not want to go to a salon run by the child of such a beauty empire? From the testimonials by customers on the salon's website, it is clear that her father instilled his keen business sense into his daughter.
When you watch Eden, it's obvious that she is a very mellow and grounded person. She just gives off a really nice vibe. She also obviously takes care of her body as well as her mind. Her other businesses revolve around this lifestyle. Eden owns two Pilates studios in Beverly Hills and Los Angeles also called EDEN by Eden Sassoon. Her mission in her own words is, "I designed my Pilates studio to be a source of health, wellness and happiness and am delighted to share it with such an empowering community."
Now that she is entering the reality television world, she can join the bandwagon of reality stars that endorse products through their social media. Eden is smart enough to know that that's a great way to make some extra cash, and she has already started endorsing things on Instagram.
This Real Housewife has really made an impressive career for herself and is inspiring in both her business savvy and her personal life. Personally, she has become one of my favorite new RHOBH stars, and I'm excited to see her navigate the drama of the season with the same savvy sense that she does in her business life.