Everyone's Talking About Glass Hair RN, But It's Actually Been Around For Ages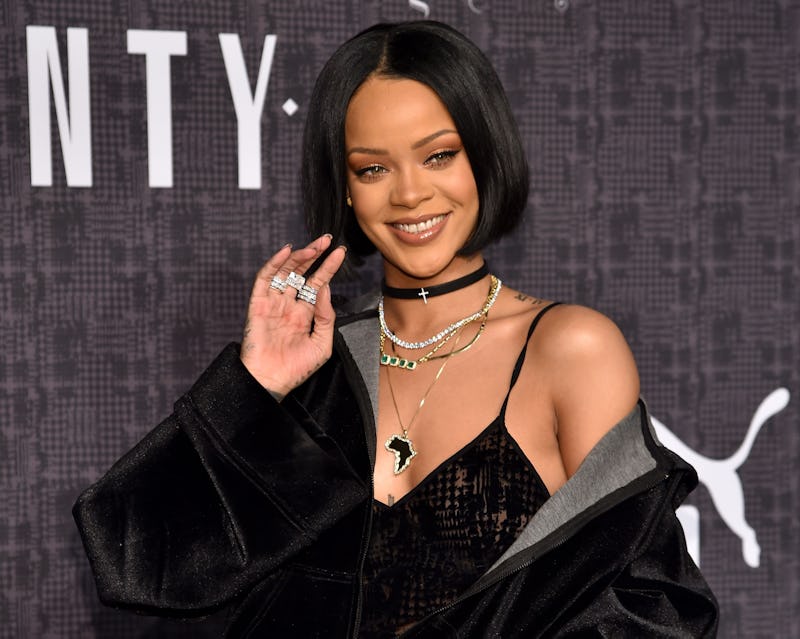 Dimitrios Kambouris/Getty Images Entertainment/Getty Images
If you've browsed through Instagram, let's say, over the past few months, you may have noticed an extra shiny look coming from some of your favourite A-listers. I'm talking about their hair — not the sweat that drips off them after their daily fitness workouts. As with every fad, this new glossy style has a name. But what is glass hair? And, more importantly, can you DIY the look at home?
Glass hair is a term reportedly coined by Refinery29. It doesn't refer to using glass to style your locks but instead, alludes to the cut by glass effect that the sharp hairdo gives.
However, celebrity hairstylist Cynthia Alvarez (who works with Shakira and Orange Is the New Black's Dascha Polanco) told Yahoo Style that glass hair has been a staple in the black community for years under a different name. "The glass hair trend is not new to the beauty industry. It's actually referred to as silk press by beauty professionals and has been around for many years," she said, adding that it's also a style that "works on all hair types and textures." Quite a rarity then.
Fellow hairstylist Cash Lawless, who styles the likes of Jenna Dewan, believes that the look became a thing in the '60s thanks to the legendary Vidal Sassoon. "He was achieving immense levels of shine on short geometric cuts," he explained to Refinery29. "Now, videos have begun to go viral and hairstylists started picking up on the trend."
At the moment, everyone seems to be talking about the trend, and it's also been mega popular among celebs. Most famous gaces have chosen to go for a bob to fully show off the glossy style but you can get the look with longer hair too. As with most things, it Kim Kardashian has been hot on the trend, along with the likes of Rihanna, Dua Lipa, Rihanna, Ashley Graham, and Jenna Dewan.
Obviously, all of the celebrities mentioned above didn't style their hair by themselves. And obviously, none of us have a hairstylist to hand when we feel like a new do. So is it easy to get glass hair at home or just plain impossible to recreate the look?
Well, I'll tell you one thing: it's not simple. You will need to go and buy a few products before attempting the polished style. Luckily, lots of hairstylists have already revealed exactly what to invest in.
First of all, you'll need to wash and blow dry your hair in sections from the roots to the ends. When it's completely dry, take some straighteners and begin to straighten your hair — again, taking your time and doing it in small sections. (For coarse hair types, don't go any higher than 400 degrees to avoid the frazzled look, Lawless advised Refinery29.)
Then comes the high shine serum. Kardashian's hair guru, Chris Appleton, told his 526,000 Instagram followers that he uses Color Wow Pop & Lock to finish everything off. Bonus: he also uses the brand's Dream Coat Supernatural Spray while the hair is still wet to get rid of any unwanted frizz.
According to Alvarez' Yahoo Style interview, glass hair should last for a couple of weeks if you look after it. She recommends wrapping your hair in a silk or satin scarf at night while hairstylist Nicky B promoted the benefits of a little dry shampoo to Refinery29: "It helps reduce moisture build-up so this will help keep that perfect sleekness longer."
I feel like glass hair is way too high maintenance for someone like me. Although I do have a bob, my hair is so thick and curly that any humid weather would destroy my carefully glossed look. Oh, and I'm super lazy.
But you may fare much better. Good luck and catch you on the sleek side.