Graham Norton's New Novel 'A Keeper' Is A Lot Darker Than You May Expect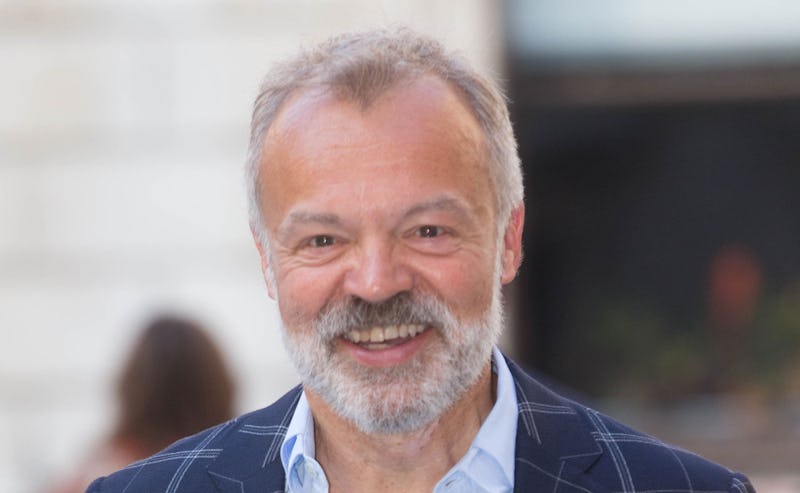 Mark Thomas/Shutterstock
When he's not sharing his couch with your dream dinner party guestlist, Graham Norton keeps busy by writing — and I swear, his latest work will be your new favourite book. Following a memoir released in 2014, then his debut novel Holding in 2016, the comedian's latest book 'A Keeper' was released on Oct. 4. His debut novel got amazing reviews, and by the sounds of things 'A Keeper' is going to be just as popular. A keeper in fact (see what I did there?). Yep, t's getting lots of buzz, but what is Graham Norton's new novel A Keeper about?
The novel follows Elizabeth Keane, a woman who returns to her hometown in Ireland following her mother's death. While searching through her things, she uncover letters from the dad she never knew existed. Yeah, gritty stuff. It's definitely not the exuberant, grinning, funny Norton that you're used to, but it seems like he's able to pull off a darker side too.
So, what do people think of it? Well, the Guardian has already called it "a gripping, thoughtful tale about the search for identity, belonging and self-possession," while The Boy In The Striped Pyjamas writer, John Boyne tweeted that A Keeper "will easily be one of my books of 2018."
And it's not only the critics who are happy. A Keeper seems to have been getting rave reviews across the board. It currently has a 4.19 average rating on Goodreads (a seriously high rating for that site). And not to get too hasty, but it could even be set to scoop up some awards next year. It wouldn't be too surprising, considering how well his previous novel went down. In 2016, Holding — a novel about a small Irish town with secrets — won the title of *deep breath* Irish Independent Popular Fiction Book Of The Year.
Writing's been in the pipeline for a while for Norton. As he told the BBC on Oct.8, it was "a bucket list thing," though he doesn't read the books of the authors he interviews. "When I say I've read them, I'm lying," he told the BBC's Steven McIntosh "I don't tell authors I haven't read their book." But if you want to give him some leeway, consider that there just might not be enough time to read several books during Norton's ridiculously busy schedule. But apparently, that's a good thing for his writing. "If I was a full time writer, if I had nothing else to do, then yes, I probably would spend half the day on Facebook," he told the BBC, "But because I'm not, this is a pleasure for me. It's something I want to do, I enjoy spending time in the world of this novel."
But, as the Times' Kate Saunders wrote in her review of the novel "A Keeper won't win Norton the Nobel prize for literature," but it does prove that Norton is a celebrity that can write.
Seriously, is there anything that this man can't do?