The Women's March Wants To "Hear Your Vote"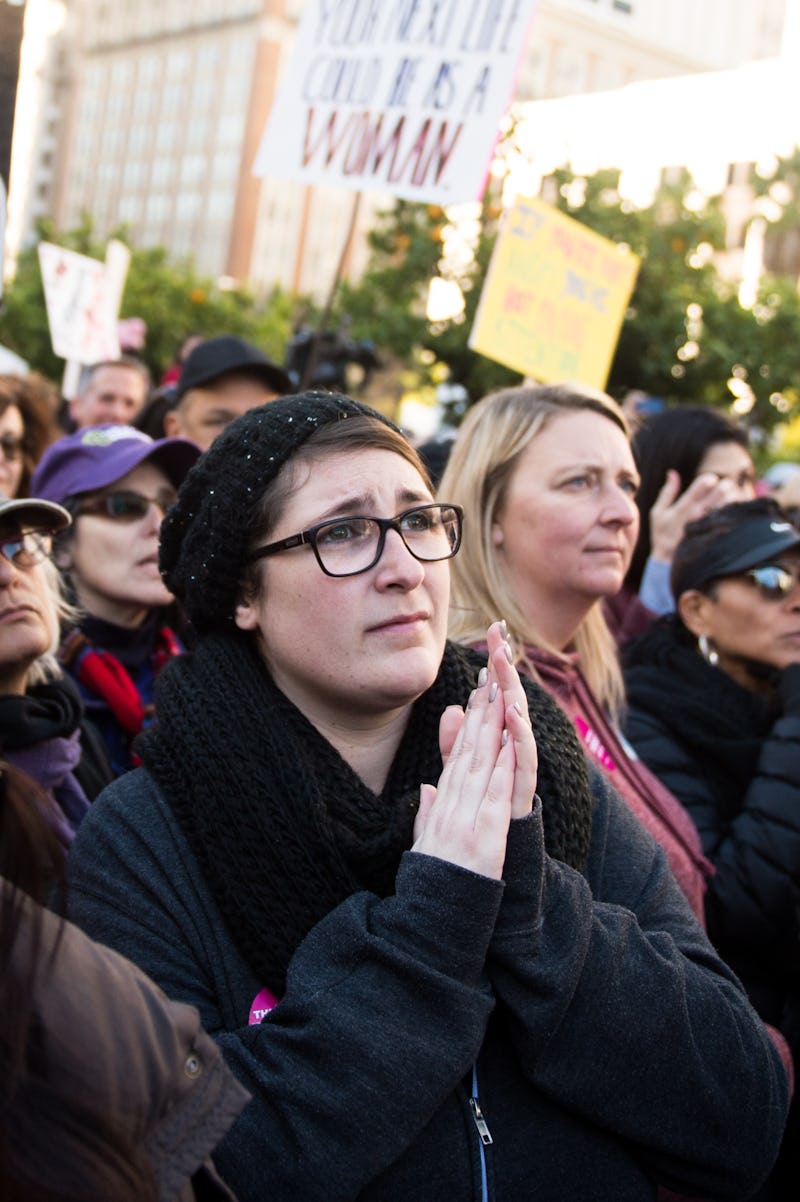 Emma McIntyre/Getty Images Entertainment/Getty Images
It's understandable if you haven't exactly been planning when you'll next cast a vote. After all, there just was an election in November, right? However, with their Hear Our Vote campaign, The Women's March sixth action would like to kindly remind you that there is always another election to be preparing for. After all, the people in government are the ones ultimately making the decision — and if you want your voice heard, the best place to exercise it is at the ballot box.
There are a lot of reasons why this action is a super important one. As the founders point out, the fight for voting rights is far from over. States all over the country have been enacting voter suppression legislation, and as they say, the best defense is a good offense. The Women's March wants you to do everything in your power to get around that legislation — and the best way to make sure that you can exercise your constitutional right as an American citizen is to start making it happen now.
The concrete action that they're asking for is a small one, but a meaningful one. They just want you to register to vote, which takes less time than you'll spend waiting for your order at Starbucks. Next, check your state for upcoming election information. Everyone knows that there won't be another presidential election until 2020 (unfortunately), but there could be elections at the local and state level that you should start preparing for now.
For example, there are a number of upcoming special elections at various levels of government, and each one of those is just as important as the major elections when it comes to actually putting the Women's March values into policy. Even if you're already registered and a regular voter yourself, they also suggest organizing to help others get to that position.
For example, you could set up a voter registration drive or engage with friends and family members — and make sure you know your state's voter registration rules before you do that. Do you have to be a member of a registered member of a party in order to vote in their primary in your state? That's something that some people ran into problems with last year.
If more information is all you need, your friendly Women's March leaders have provided you with plenty of resources relating to voter registration. The next midterms are still far away, so there's plenty of time to organize and get everything together beforehand. If more liberal women vote — in particular minorities, who are often more heavily affected by voter suppression tactics — then they'll be the ones choosing the politicians instead of the frequent conservative voters. When that happens, you just might start to see those voter suppression tactics start slipping into the past. All that starts with is getting yourself registered and finding out when your next elections are. This is a small action, but it's a small action with a huge payoff.