The Actor Who Played Holly On 'The Office' Has Been In SO MANY Things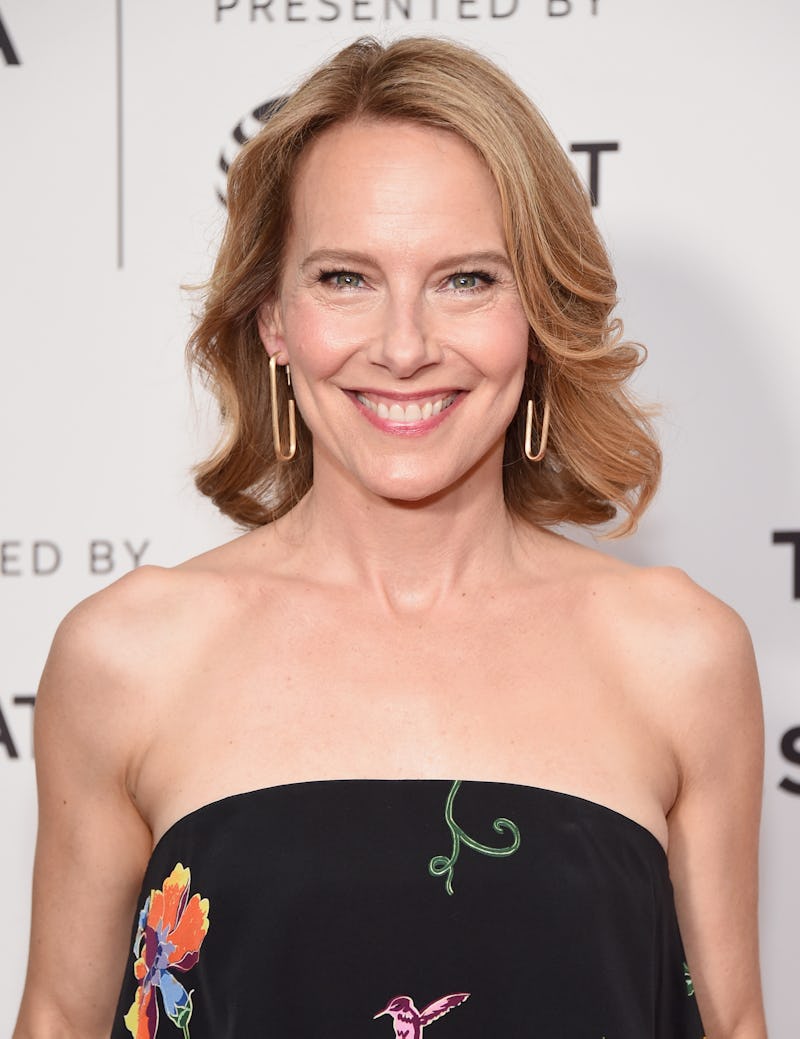 Michael Loccisano/Getty Images Entertainment/Getty Images
If NBC really is reviving The Office, which cast members would make an appearance? While it's awesome that the majority of the cast has been working consistently since the series finale aired, their schedules may not mesh for a potential reunion or reboot situation. What is Holly actor Amy Ryan doing after The Office? In the past five years, the actor has been in a variety of projects — and most of them are not of a comedic nature.
Since her time on the NBC series — and remember that Holly left the paper company earlier than most of the characters before rejoining for a mini-arc — Ryan starred in In Treatment on HBO, and the Academy award-winning film Birdman. She was Tom Hanks' wife in Steven Spielberg's Bridge of Spies.
In 2017, she starred in the independent film Abundant Acreage Available, written and directed by Angus MacLauclan, whom you may know from Junebug. Ryan played a woman fighting with her siblings over their fathers' estate and legacy in rural North Carolina.
"I'm certainly not afraid of parts that might not be likable, or might be hard to look at," she said in an interview with IndieWire. "That doesn't scare me. Maybe that's why I've become their advocate."
To be fair, unlike the comedy writers, improvisers, and Saturday Night Live alumni who populated the cast of the NBC series for nine seasons, Ryan is not a comedian first and foremost. She was on The Wire, for Dundee's sake. She was nominated for an Oscar for Gone Baby Gone.
Still, The Office wasn't her first or only comedy. Ryan's career as an actor has always been a mix of serious and silly characters. She was in a '90s comedy called The Naked Truth for 22 episodes. More recently, she appeared on an episode of High Maintenance on HBO alongside Dan Stevens. She's even on Broad City every now and then! Recently, Ryan was also in more than a few action comedy films as well, including Monster Trucks, Goosebumps, and Central Intelligence. So there's a little something for everyone.
"I like speed," said Ryan in an interview with The Village Voice about the wide variety of projects she chooses. "That doesn't mean I like to rush over things. At an early age I was lucky enough to meet [director, producer, and screenwriter] Sidney Lumet, and with him, working fast meant you had to be prepared."
Her first jobs were in theater, she said, and she has tread the boards on Broadway quite a bit. Not recently, but Ryan is a two time Tony nominee who has performed in plays by Chekhov, Tennessee Williams, Neil Simon, and Wendy Wasserstein to name a few.
"I also just try to follow really good writing," Ryan said in the same Village Voice interview. "If it's on TV, I'm so happy to be there. If it's theater, I'm happy to be there. Even if it's a blockbuster film, I'm also happy to be there — for, you know, school fees and health insurance, and to pay mortgages."
Coming up in 2018 and beyond, Ryan can be seen in two films. Beautiful Boy, about a family struggling with meth addiction. It is based on David Sheff's memoir and stars 2017 breakout actor Timothée Chalamet. She's also starring in Strange But True, a psychological thriller about a young women who approaches a family five years after their son has died — and claims to be newly pregnant with his child. Yikes.
So, not a lot of laughs there. Maybe playing Holly Flax again on The Office will be a welcome opportunity to stretch the comedy muscles — you know, provided the reboot is actually happening.