Kendall's Job Outside Of 'BiP' Involves A Surprising Connection To The Kardashians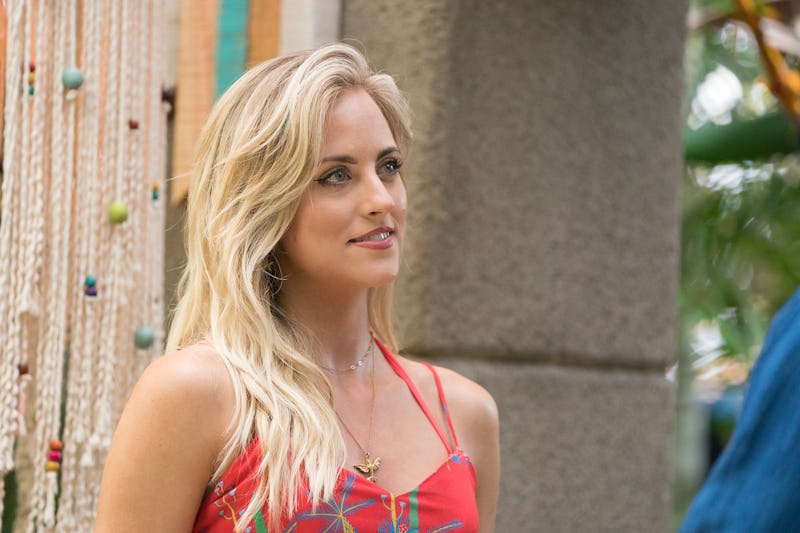 Paul Hebert/ABC
It can be difficult to picture Bachelor and Bachelorette contestants having regular jobs, but when the cameras stop rolling and there are no more roses left to distribute, that's exactly what ends up happening. Unless they opt to make a living off Instagram endorsements and sponsorships, most alums go back to the careers they had before gracing our TV screens. So which category does Kendall Long fall into these days? What is Kendall's job outside of Bachelor in Paradise and how is she able to take so much time off of work, especially given that she had to take additional time off during her time on Arie's season?
Luckily for her, Kendall's job appears to be very flexible, allowing her to be available enough to partake in various Bachelor Nation events and appearances. According to Kendall's official LinkedIn profile, she is listed as a "Freelance Creative Director and Set Dresser." The key word to pick up there is the term freelance. That implies that she's able to work as much or as little as she wants, depending upon what else she has going on with her schedule.
As for what exactly a creative director and set dresser does, the brief description of her job title on LinkedIn states that her duties include: "Working in the art department of the entertainment industry and making every project come alive with creativity and the knowledge of knowing how to do a bit of everything." Sounds like the perfect fit for someone as creative and outgoing as Kendall has proven to be.
Assuming Kendall's LinkedIn information is up to date, she has worked for a company called WhoHaha for over a year as a freelance creative director in Los Angeles where she designs sets, is in charge of prop fabrication, purchases props and other materials for sets, and delegates art tasks to the art department. However, her time there is only listed as 2018, so it's hard to tell if she's still currently there or finished up working for them earlier in the year. (Considering the level of fame Kendall received during Arie's season and now on Bachelor in Paradise, the latter is certainly possible, especially since she's definitely jumped on the sponsor bandwagon.)
Prior to that, she served as a set dresser for the Keeping Up With the Kardashians 10th Anniversary Special as well as MTV's Ridiculousness and Not Safe with Nikki Glaser. In other words, girl has an extremely impressive resume, which proves that even if her time as part of the Bachelor family falls by the wayside, she definitely has an exciting career to fall back on. That is, of course, when she isn't too busy focusing on her other passion: taxidermy.
One look at Kendall's Instagram shows just how much of her time and energy is going into various Bachelor-related events, so right now it looks as though that is her main focus for the time being. Whether she decides to pick back up with her freelance work later on remains to be seen, but until then, we can just sit back, relax, and continue to speculate on if she and Grocery Store Joe are a full-on couple now.