'Bachelorette' Contestant Kenny Has A Unbelievable Wrestling Name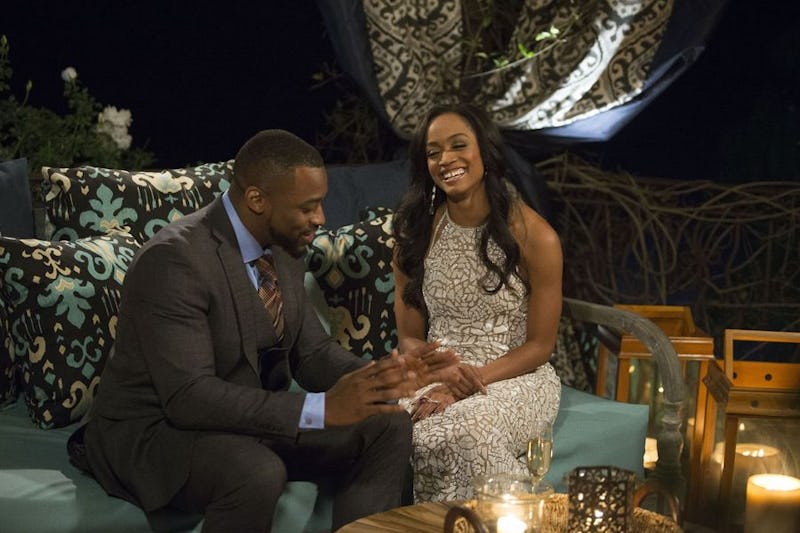 Paul Hebert/ABC
In preparation for the May 22 premiere of The Bachelorette, most of the fun is trying to figure out who the contestants are before they step out of the limo. As one of the perspective suitors for The Bachelorette, Kenny Layne is a loving father and a guy looking for romance, but what may surprise viewers is learning that contestant Kenny is more famous (for now) as his wrestling name: Pretty Boy Pitbull Kenny King.
In an interview with Yahoo! TV and reported by Reality TV World, Chris Harrison said, "This is a case of 'don't judge the book by its cover,' because this cover is a whopper. Kenny is actually 'Pretty Boy Pitbull Kenny King.' That is his professional wrestler name. And as Rachel says, 'That doesn't exactly roll off the tongue. I can't even repeat that. What was that?' He explains that is his ring personality."
As Pretty Boy Pitbull Kenny King, Kenny was introduced to American audiences on the second season of WWE's Tough Enough where he lost the competition. After Tough Enough, Kenny joined the roster for Ring of Honor. Kenny's ROH bio states that he made his debut with ROH on September 14, 2007. In 2012, Kenny received the ROH World Tag Team Championship with Rhett Titus and competed for the X Division Title with Total Nonstop Action Wrestling.
As a doting father, professional wrestler, and dating show contestant, viewers may find it difficult to place Kenny within the traditional reality TV tropes. According to his ABC bio, Kenny describes a typical Saturday night as, "Either wrestling in my underwear in front of thousands of people or at home with my daughter." That's a pretty big difference.
Is Pretty Boy Pitbull Kenny King the right match for Rachel? His knack for intense competition may come in handy as he competes against the other contestants, but whether or not wrestlers are immune to drama still remains unseen until The Bachelorette's television premiere.