Pat McGrath Just Teased A New Gold-Dipped Product & Fans Are Freaking Out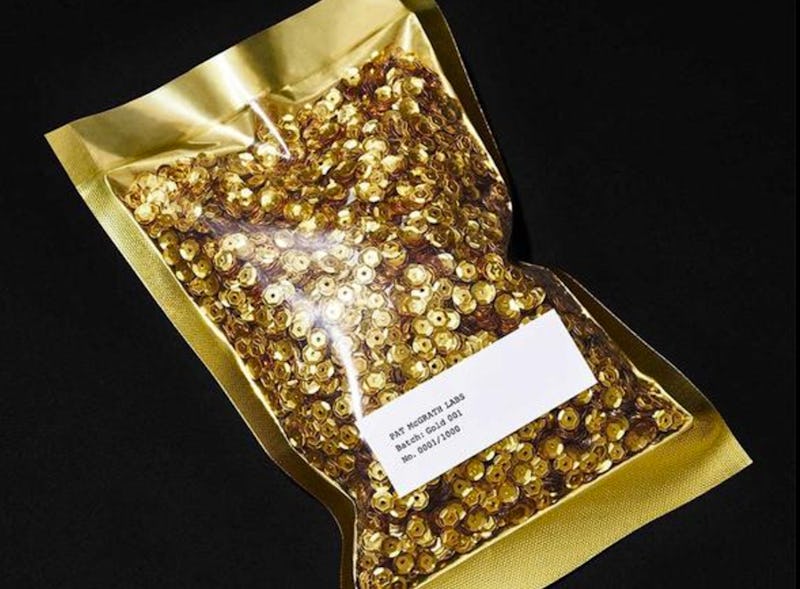 Courtesy of Pat McGrath Labs
Anytime Pat McGrath drops a tease about an upcoming product, it's usually vague, artsy, visually stunning, and arouses intense curiosity among fans. The makeup artist's eponymous Pat McGrath Labs brand aims to bring runway looks to real life — and even her product teases aid in that experience. This liquid gold Pat McGrath tease has fans wondering if she is launching a new product or if she is resurrecting a previous one.
Pat McGrath Labs products are epic, sometimes confounding, and take some practice to use, like her Lip Kits which came with loose glitter. Others, like her LUST: Matte Trance lipsticks, are swipe and go. There have been seven launches so far.
Her debut product was Gold 001, a multi-dimensional, multi-purpose, and microfine pigment limited to just 1,000 units. It was an instant hit. It is currently unavailable, but is it coming back?
Well, we don't know. McGrath teases are always shrouded in mystery, but it is fun to see what fans think, wish, and hope for. All we can say for sure is that something is cooking. Maybe it's brand new. Maybe it's a reprise. Whatever it is, fans have theories.
Let's look at the tease and then dive into the assessment of McGrath fans and makeupistas.
Molten metal! My initial gut response to this image is, "Oh, look, the Midas touch," since pointed finger is prominent. My next reaction is that McGrath is crafting a highlighter or a cream-to-powder, glow-giving product. It's just what I personally think.
The brand did respond coyly to commenters, saying it would be coming soon. Check out the sample of theories below.
Hmm, those are certainly good guesses.
A liquid eyeshadow? You know, that's not out of the realm of possibility with an innovator like P. McG.
A bronzer? Perhaps.
The excitement is real and instant icon status has been granted.
Dip 'n' drip.
We don't know what is on deck, but we know fans love the idea of it.