Sephora Just Launched A Weekly Sales Program & Major Savings Are Coming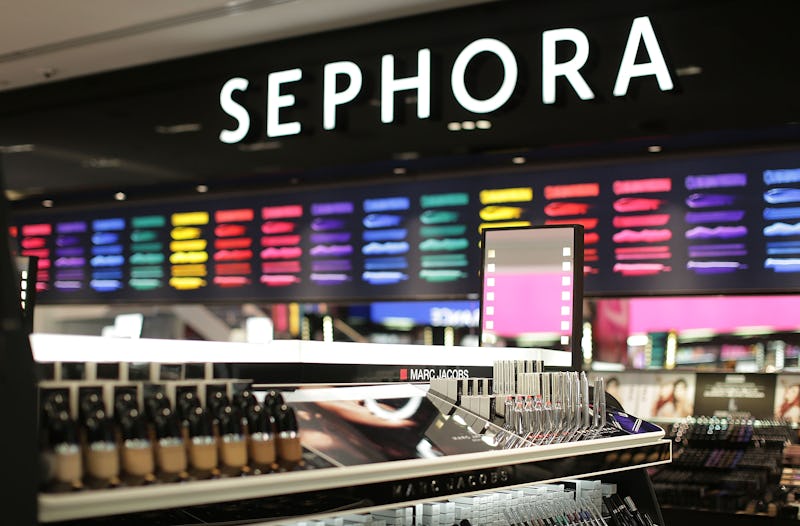 Mark Metcalfe/Getty Images News/Getty Images
Sephora has been switching things up lately. It all started when the brand announced that they were tweaking their VIB Rewards system, which had fans unnecessarily worried about their beloved freebies. Now, their newest program is making up for all that confusion.
According to their website, Sephora is starting a Weekly Wow Sale. What does that mean for you? Well, major savings on incredible brands that you already know and love. All good things, my friends — but you'll have to shop fast.
Sephora's new Weekly Wow Sale takes bestselling items and slashes the price up to 50 percent for, you guessed it, one week only. According to Glamour, there will be new items on sale every Thursday now to Nov. 1.
Let's just say that they named it "Weekly Wow" for a reason. That's exactly what you'll be saying when you see the price of these markdowns. There's no word on which sales are coming. But if their upcoming items are as great as their first, this event is going to be a major makeup game changer.
Anastasia Beverly Hills Contour Kit, $20 (originally $40), Sephora
The first Weekly Wow Sale started out with the Anastasia Beverly Hills Creme and Power Contour Kits, Tarte's Rainforest Of The Sea Highlight Palette, and two Stila eyeshadow palettes — all for 50 percent off. It's a deal so good that, as of Aug. 10 at 1:30 pm ET, four of the five sales items are already sold out.
Stila Matte 'n Metal Eyeshadow Palette, $24.50 (originally $49), Sephora
While the word "weekly" might be in the name, it's clear to see that these deals won't be guaranteed to stick around for the entire seven days. There's no word on whether Sephora plans on restocking or if shoppers will have to wait for the next week's deals. Either way, it's safe to say that this is one heck of an event.
Tarte Rainforest of The Sea Skin Twinkle Lighting Palette Volume II, $21, Sephora
So what are you waiting for? Go stock up on the one item that's left before this sale is gone for good. If nothing else, Thursdays just got a whole lot brighter.