'Pretty Little Liars' Actor Shay Mitchell Just Celebrated A Career Milestone In A Hilarious Video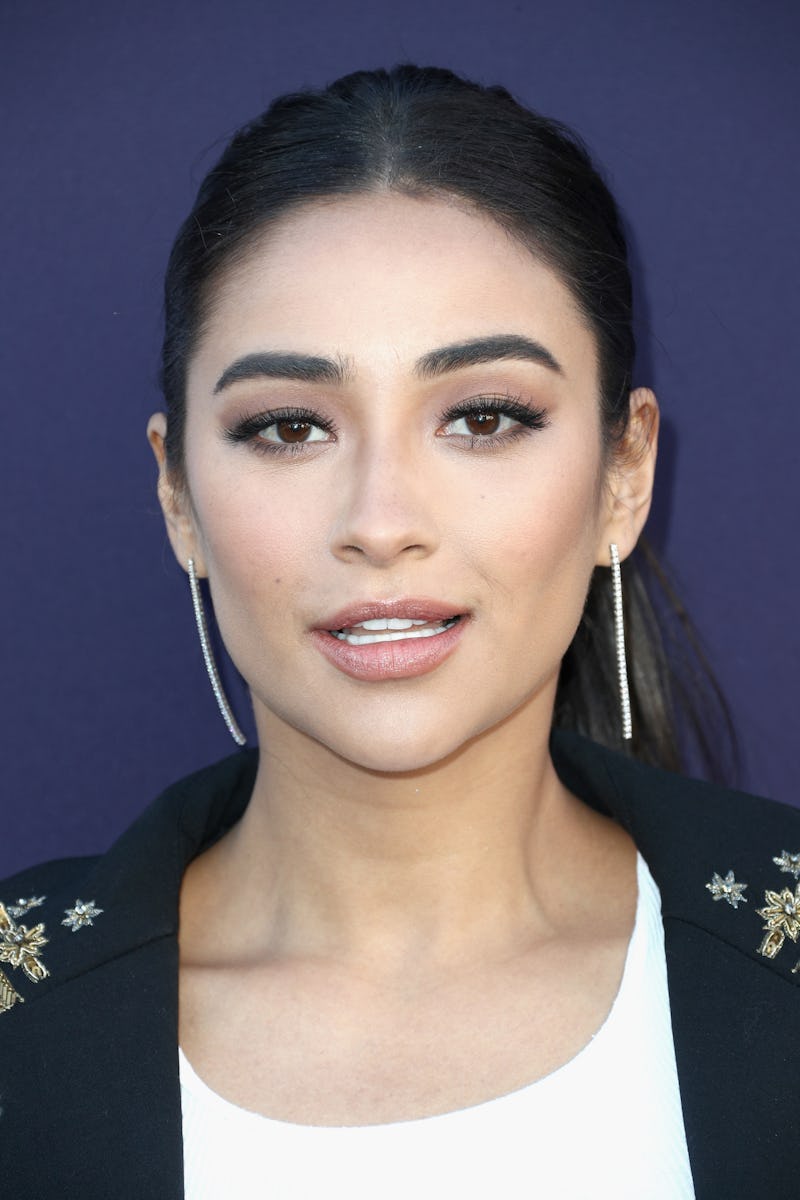 Frederick M. Brown/Getty Images Entertainment/Getty Images
Shay Mitchell has been living her best life since Pretty Little Liars officially ended its run. The actor's fans might not be able to catch her on the Freeform show anymore, but they can at least keep up with everything she's been getting into thanks to her YouTube channel. And speaking of YouTube, if you're wondering what Shay Mitchell has been up to lately, the PLL alum just celebrated a professional milestone on the website in a pretty hilarious way.
Shay Mitchell recently hit 3 millions subscribers on her YouTube channel, and to celebrate the occasion, the 30-year-old shared a video that shows her running through the streets of Los Angeles half-naked...in a unicorn mask, in case that didn't already sound hilarious enough.
"So I hit 3 million subscribers on YouTube and I am so, so excited," Mitchell says at the start of the five-minute video. "I can't tell you how much this means to me to have you guys coming along, especially since when I first started the channel it was uncharted territory and now it's just a learning experience every single week."
She continues,
"So I was trying to think about what I could do to say thanks, and then while I was thinking Sammy came in and of course caught me off guard. And now while I initially didn't intend on sharing this video with anybody, I thought, why the heck not. It was all done in good fun and maybe you guys will get a laugh or two out of it."
And be not deceived, because you will definitely get a laugh out of this video. After Mitchell's introduction, the video cuts to Sammy — her BFF and assistant who's also the voice behind the camera — walking into the actor's house and catching her off-guard before taking a minute to convince her to strip down and take to the streets. According to their conversation, the entire stunt was based on a previous talk that the two had while vacationing in Morocco (that, alone, is a conversation for another day) about what Mitchell would do to celebrate eventually hitting the 3 million subscriber mark. Mitchell apparently mentioned at that time that she'd run through the streets of Los Angeles topless if, and only if, she eventually got to the number. Well that day came and went — it happened last week — and Sammy made a point to stop by to remind her friend that a deal is a deal. Mitchell, of course, accepts the mission and, well, you know the rest.
It's important to note that the video does censor and blur out the nudity.
The actor ran a few blocks in nothing but her underwear, a pair of running shoes, and a hilarious unicorn mask, of course, catching a lot of bystanders off-guard in the process. By the time she makes it to Sunset Boulevard, she declares her mission complete and runs back to Sammy, who's filming the hilarious ordeal from her car.
"A deal is a deal and I did it. Guess what happens when I hit 10 (million)," she says in the video while climbing back into the car out of breath.
The video was made all in good fun, though, like always, there are still a few users in the comments section unnecessarily expressing their disapproval of how she chose to celebrate. But, no matter how you feel about her video, the important thing to remember here is that it's her body, and she should be able to do whatever she wants with it.
With that said, we should all be congratulating Shay Mitchell on soaring past the 3 million subscriber mark. Guess she better start brainstorming how she's going to celebrating getting to 4 million.