Sophia Amoruso Is Still A 'Girlboss'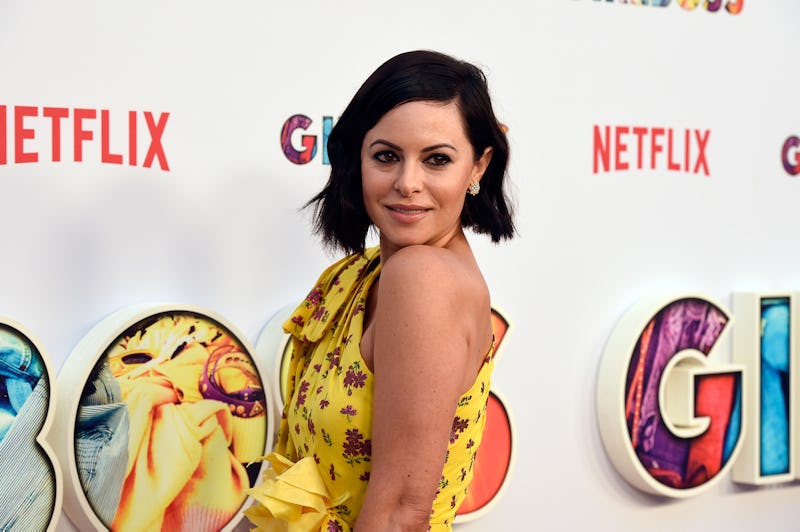 Kevork Djansezian/Getty Images Entertainment/Getty Images
The first season of Netflix's Girlboss premiered on Friday and dramatizes the journey of Sophia Amoruso, who turned her eBay auctions of vintage clothing into a fashion empire. She began her Nasty Gal vintage clothing brand in 2006, and Girlboss is based on her 2014 autobiography. So what is Sophia Amoruso up to now? The entrepreneur recently launched her new media company Girlboss, released her second book Nasty Galaxy last year, and she is an executive producer of the Girlboss TV series. Amoruso has definitely been keeping busy since she stepped down from her role as CEO of Nasty Gal in 2015, as reported by New York Magazine's The Cut.
Amoruso's best-selling autobiography #Girlboss recently inspired her Girlboss Rally, which took place last month in Los Angeles, according to Racked, and the event's goal was to have its 500 attendees "meet and network with other talented, like-minded women." Inc reported that the event launched Amoruso's new Girlboss brand. And it sounds like Amoruso set out to inspire women channel their own inner leader at the rally. "Girlboss is a feeling, a philosophy," she said at the event, according to Racked. "It's a way for women to reframe success for ourselves, on our own terms, for the first time in history." A few days before the rally event, the Los Angeles Business Journal reported that British online retailer Boohoo.com purchased Nasty Gal for $20 million after Nasty Gal had filed for Chapter 11 bankruptcy protection last fall. Nasty Gal, though, has retained its brand name and identity.
Amoruso has addressed the bankruptcy filing. "It was my first business and I got really far," she told a crowd, according to the Independent. "Filing for bankruptcy is actually the most responsible decision for the business." Before the sale and bankruptcy filing, Forbes reported that Amoruso's net worth was about $280 million last year, and the magazine named to their list of America's Richest Self-Made Women. Months later, Forbes reported that the bankruptcy would cause her to no longer be part of the list.
It's no longer clear how involved Amoruso is with Nasty Gal in its current form, if at all. In her 2015 vlog announcing her decision to step down as CEO, Amoruso said that she would still oversee Nasty Gal's brand marketing and creative departments, while Sheree Waterson would take over as CEO. "I found myself really wanting to expand our brand, which sometimes means being out of the office," she said in the video above. "It would really short-change Nasty Gal for me not to be out there, getting to know our customers."
In any event, these days, it sounds like Amoruso is still living up to the title of her Netflix series in a manner of ways, even if she's no longer the CEO of her original business.