Plant-Based Sweeteners That Are Worth Checking Out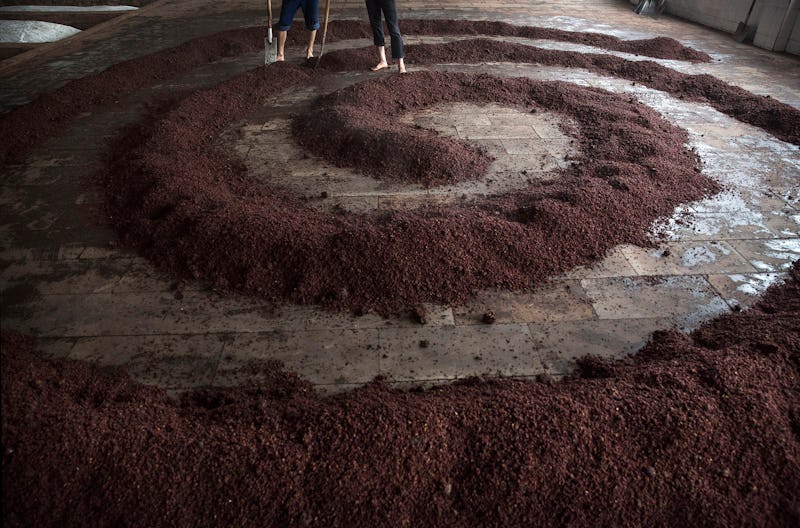 Kevin Frayer/Getty Images News/Getty Images
There is nothing like sampling new food to teach you about an unfamiliar place. Local specialties and staples can reveal a lot about a region's history and culture, and it's the perfect excuse to gorge on delicious items. That's how I discovered sorghum, a food common in the South but not so much in many other parts of the United States.
On a recent trip to Nashville, my cousin, sister, and I went hunting for some of the area's best biscuits. Our mission led us to the Loveless Café, where we braved an hour-plus-long wait just to try the Southern breakfast staple. That gave us plenty of time to study the menu and puzzle over just what sorghum could possibly be.
A quick web search taught us that sorghum is a type of grass that grows in dry, warm climates. The plant is used to make a sweet syrup, sometimes called sorghum molasses, that you can put on biscuits, pancakes, and in grits and hot cereals. Obviously, we had to try it.
Our waiter offered a key tip: mixing the syrup with butter before slathering it on our biscuits. I thought it was brilliant — and yes, the result was delicious.
Learning about sorghum made me wonder what else I was missing, so when I got home, I set out to discover more plant-based sweeteners I'd never tried. Below are a few more worth checking out:
Barley Malt Syrup
Like sorghum, barley is a grass. As the title implies, barley malt syrup has a malty taste (kind of yeasty); it's sweet, too, but not too sweet.
Date Sugar
Dates are practically a dessert in themselves, so it's no surprise that the fruit can be turned into a sweetener. Made from dried dates, the sugar is simple and sweet.
Monk Fruit Extract
Don't feel bad if you've never even seen a monk fruit. The sub-tropical melon grows in Asia — and its juice extract is actually sweeter than sugar.
Stevia
Made from its eponymous plant, stevia is refined to make a sweetener sweeter than sugar.
Brown Rice Sugar
Brown rice might be best known as a substitute for white rice, but it is also used to make a syrup. Because it is absorbed slower than other common sugars, it keeps your energy levels more constant, according to Livestrong.
Agave Nectar
Agave is a type of flowering plant native to the parts of the Southwestern United States and Mexico. Not only can it be used to make tequila, it can be turned into a sweetener. Agave nectar is sweeter than honey!
Coconut Sugar
Coconuts aren't the only delicious food item to come from palm trees. Their sap can be used to make sugar that has more vitamins and minerals than regular sugar, according to Livestrong.
Xylitol
Xylitol sounds like a chemical or a medicine, but it is naturally found in fruits and vegetables ranging from berries to mushrooms. It is a sugar alcohol, so it has the benefit of being sweet without rotting your teeth. It's dangerous for dogs, though, according to the FDA, so keep it away from your four-legged friends.