This Dangerous Social Media Game May Encourage Suicide
by Lara Rutherford-Morrison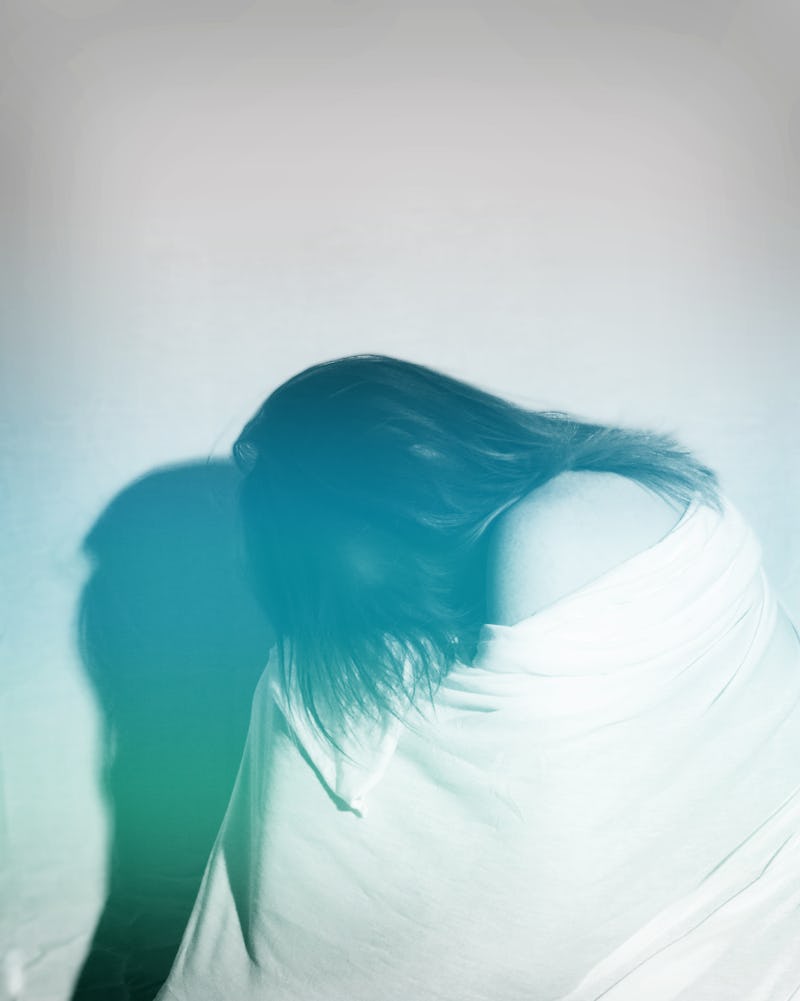 We've seen a lot of viral challenges in the last few years; some are harmless fun, some are ridiculous, some are sketchy, but none have been quite as disturbing as the "Blue Whale Challenge," a dangerous "game" that encourages self-harm and, eventually, suicide. In the last few months, reports have emerged of dozens of deaths motivated by the game, though much of this information is unsubstantiated and its validity is unclear. Nevertheless, concerns about the Blue Whale Challenge, which appears to have originated in Russia, have spread across the globe, with warnings cropping up in the UK, Brazil, Central Asia, and the United States.
The Blue Whale Challenge (also sometimes called the "Blue Whale suicide game") purportedly involves a "master" or "curator" on social media giving a set of 50 daily tasks to a player, who is usually between the ages of 10 and 14. These tasks range from activities like watching a horror movie to committing self-harm. The final task required to "win" the game is suicide. Radio Free Europe reported that in one encounter it recorded, a curator told a player, "The last day is the end of the game. If you die, you win. If you don't, we will help you. Are you ready?" Some players also told Radio Free Europe that they had been threatened by curators when they attempted to stop playing.
Some outlets have reported that the name "Blue Whale Challenge" is a reference to beached whales that, some believe, purposefully cast themselves on land to die. Bloomberg suggested that the name is an allusion to song lyrics by a Russian rock band.
Reports of the Blue Whale Challenge first came out of Russia, with dozens of teen suicides blamed on the game. In May 2016, the Russian website Novaya Gazeta alleged that, of 130 recent child and teen suicides in Russia, most had been motivated by Blue Whale Challenges. (Russia has the second highest teen suicide rate in the world, according to Bloomberg.) However, Radio Free Europe subsequently reported that none of these deaths have "been found to have a conclusive tie" to the Blue Whale game.
Though information about the challenge's alleged victims is tenuous, authorities in a number of countries are nevertheless concerned, and there does seem to be some reality to the game and the so-called "death groups" that lead them. In St. Petersburg on Wednesday, 21-year-old Philipp Budeikin pleaded guilty to inciting the suicides of at least 16 teen girls via the Blue Whale Challenge. BBC Newsbeat reported that Budeikin, an organizer of the game, at one point referred to the girls as "biological waste" to the Russian press.
Schools, authorities, and media outlets in the UK, Europe, Russia, the United States, and Central Asia have warned parents about the Blue Whale Challenge; on Tuesday, a school district in Alabama posted a warning about the game on Facebook. Instagram has started directing users who search "#bluewhalechallenge" to a message offering mental health support.
The Irish internet safety website Webwise points out that, even if the Blue Whale Challenge was initially a hoax, it may still pose a danger for vulnerable adolescents and teens, especially as reports of the challenge go viral and its presence on the internet expands.
If you or someone you know is taking the Blue Whale Challenge, or experiencing thoughts of suicide, call the Suicide Prevention Lifeline: 1-800-273-TALK (1-800-273-8255). You can find other mental health resources here.