What Book Did Donald Trump Take The Oath On?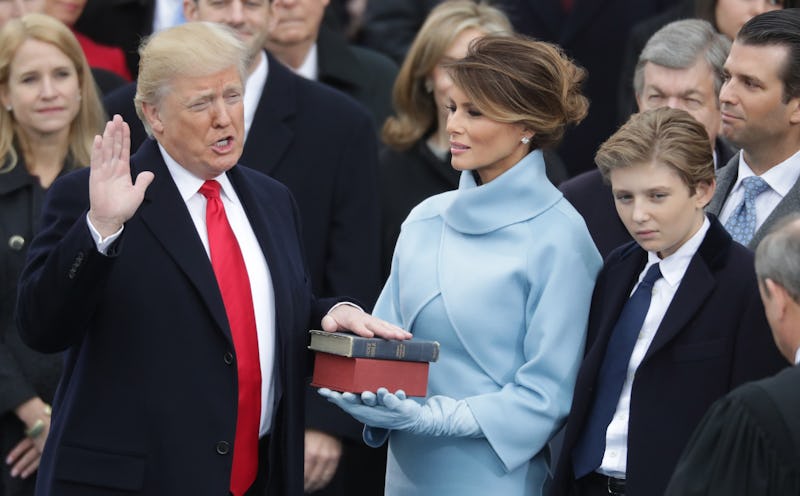 Chip Somodevilla/Getty Images News/Getty Images
Donald Trump was sworn into office as the 45th president of the United States at noon on Friday, Jan. 20, 2017. But what book did Trump take his oath on? Donald Trump was sworn in with his hand on Abraham Lincoln's Bible and a bible of his own.
While U.S. presidents must take an oath of office, according to the Constitution, they don't have to do it on bible or a religious book for that matter — yet most of have used a family bible, reports the New York Times. The family bible Trump used is childhood one his mother gave him in 1955 after graduating Sunday school.
Lincoln's bible was the same one he was sworn in with during his first inauguration in 1861, reports the Times. And, it actually wasn't used again until recently, when Obama used it in his inauguration ceremonies in both 2009 and 2013. The 155-year-old bible, which is in decent shape, lives in the Library of Congress.