You Might Be Surprised At 2018's 'Celebrity Big Brother' Prize, Like SO Surprised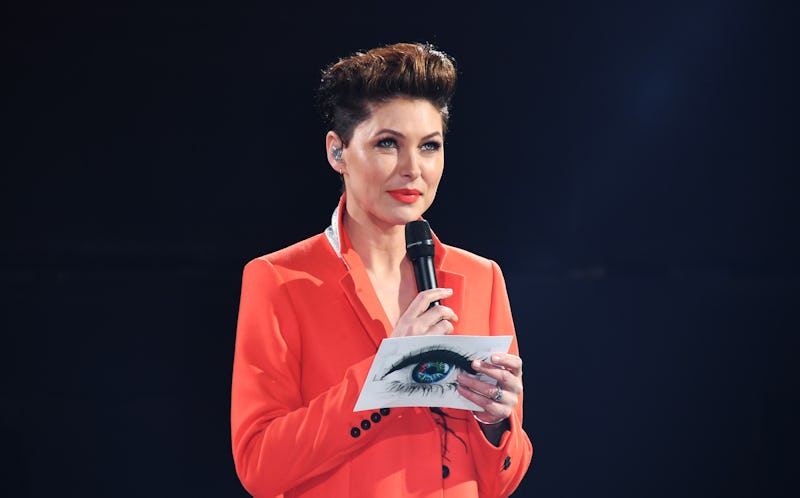 Stuart C. Wilson/Getty Images Entertainment/Getty Images
It's a good thing that the heatwave is over and it's now acceptable to cancel all of my plans because Celebrity Big Brother launches on Thursday (August 16). It's no secret that some stars are paid a pretty penny to be pent up in the house — and part of me thinks that it seems easy. But then I remember the petty arguments, food restrictions, and the fact you have to share a bedroom with a bunch of strangers that snore. Urgh. So, if anything, there should be some kind of reward; but what is the Celebrity Big Brother prize?
Well, the prize for the winning the series has actually changed drastically over the years. According to The Mirror, prior to Season 3, there was no prize money or charitable donation made under the winner's name at all. Instead, they simply had the pleasure of knowing they were the most popular (or, in some cases, the least hated).
However, the rules then changed in 2005. When Mark 'Bez' Berry from The Happy Mondays was crowned the people's champion, he was awarded a cheque for £50,000 which he got to keep for himself. Not only that, but the large pot of cash meant that he was able to avoid bankruptcy, and he was one very happy bunny.
But this appears to have been a one off.
Since 2005, producers decided that the cash prize of £50,000 (which is funded by the premium rate voting line) should be split between a few designated charities, including The Samaritans. However, the rules changed again last year. Upon winning the summer 2017 series, Sarah Harding was informed by host Emma Willis that there was a prize twist. Instead of Harding taking the cash home, she was given the option of donating £50,000 to any charity of her choice. The Girls Aloud star chose to give her prize to military charity, Haig Housing Trust.
But I wouldn't worry too much about Harding. Whilst she didn't receive any prize money, the celebs do get a fee for entering the house. So, she would not have gone home empty-handed.
Fast forward one to the Celebrity Big Brother 2018 winter series and there was another change to what the winning celebrity received. The Mirror reported that this time, there was no prize money or charitable donation. This means that winner Courtney Act effectively left with nothing apart from her appearance fee.
So, what prize is on offer for the Celebrity Big Brother 2018 summer housemates?
I reached out to one of the show's reps to ask what the plans were, but a spokesperson failed to give me any comment. However, the Mirror reports that just like the winter 2018 series when no prize money or charitable donation was awarded, that's what seems to be in store this time around. There has been "no mention of anything changing this [series] ," the paper stated.
Well, I guess only time will tell, and it won't be until this years' winner is standing on the stage with Emma Willis in a month's time that we'll know what this years' winning celeb will walk away with. Until then,I will enjoy all of the ups and downs that come before winning.