The Prize For Maya Jama's New C4 Show 'The Circle' Is A LOT Bigger Than You'd Think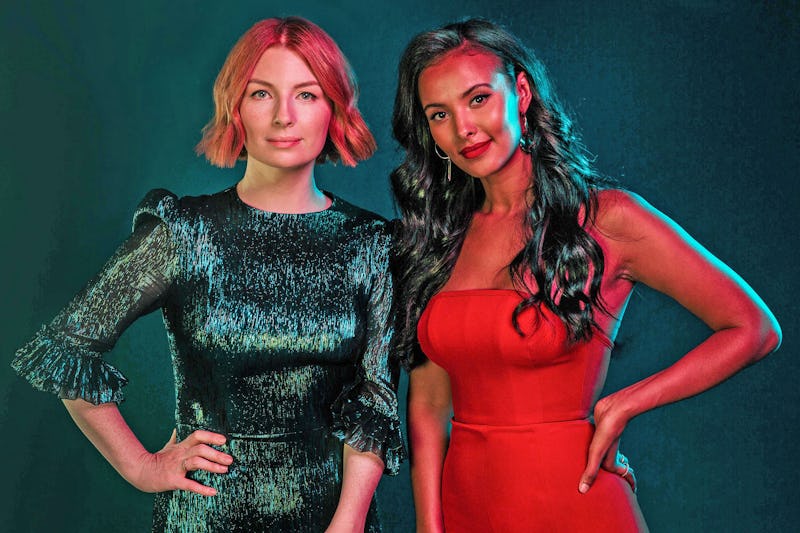 Louis Browne WMA/ Channel 4
Tuesday night TV is already pretty dreamy. With the return of the Great British Bake Off and Paul Hollywood's savagery it is perfect mid-week entertainment. And it is about to get a whole lot better because The Circle starts on Sept. 18 at 9:15 p.m on Channel 4. The new reality show will see a bunch of complete strangers get to know one another solely through a social media app. Their survival on the show relies on them being popular. But if you do get to the end and win, what is the prize on The Circle?
Channel 4 tells me that the lucky contestant who does manage to win will get their hands on a £50,000 cash prize. Never has selecting the best profile picture meant so much. Personally, I would be at the window for days trying to capture the best lighting.
The contestants taking part will all live in the same apartment block throughout filming. However, despite their close proximity to one another, they will be restricted to social media when it comes to getting to know one another. It's literally the only way they can communicate throughout the series. Said app is called, you guessed it, The Circle.
On The Circle, which is being hosted by Maya Jama and Alice Levine, contestants can be anyone they like on the app (Catfish, anyone?) and being liked is everything. Every few days the players will rate each other. Those with the highest ratings will become influencers and those who are considered to be least popular may be blocked and removed from The Circle. With £50,000 up for grabs it begs the question what lengths will people go to in order to become influencers.
The first round of contestants have obviously already been picked. According to a Channel 4 press release sent to Bustle UK, a few plan to play as their true selves although some may hold things back. Meanwhile, others plan on coming in as a catfish. This should get very interesting. Judging by their game plans, I'm guessing they must have thought about what they want to spend the prize money on should they win.
When presenter Jama was asked what she would spend the money on, she said: "My mum doesn't own a house, so I'd probably put a deposit down on a place for her. And I'd give loads to charity. But if you'd ask me this back when I was working in Urban Outfitters, I'd have gone travelling and done loads of wild stuff."
Meanwhile, Jama's co-host has opened up about why she wanted to present The Circle in the first place. She said: "It's not like anything else I've ever worked on or even watched, so it feels pretty thrilling to be there at the start of it. The Circle feels timely and exciting, like a conversation that's happening right now anyway.
"It's about the judgements we make, about identity and the versions of ourselves we put forward. A lot of reality shows aren't asking those questions, which is why this one appeals to me where perhaps others haven't. It'll be fascinating to see how people curate their lives. Even if you don't think you filter your life on social media, by its very nature you're only showing part of yourself."
The Circle plays into how we all behave on social media. We all put our best lives out there on Instagram but would you be straight up fake on The Circle? Would you play it safe as yourself or see if you could deceive people into thinking you're someone else? When £50,000 is at stake there is a lot riding on a profile picture.