The UK's Favourite Dog Breed Has Been Announced & It's A Bone-Afide Good Boy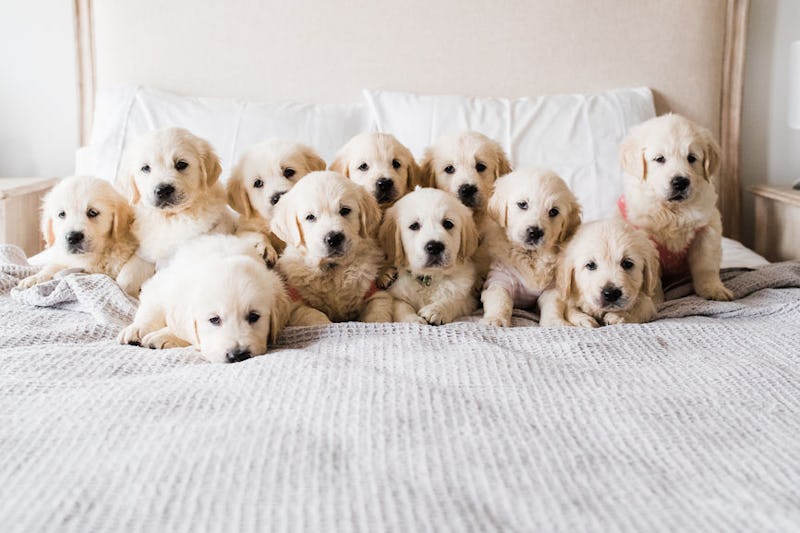 Samantha Gehrmann/Stocksy
Any normal person stays awake all night scrolling through dog pictures on Instagram, right? Especially if they find themselves aching for a furry little friend. For a faint "yap yap" when they open the front door. For a creature to throw a stick for in the park. You know, all the important stuff in life. The UK really is a nation of dog lovers, so finding the UK's favourite dog breed was never going to be an easy task. Luckily, ITV has cracked it.
Last night, ITV aired a show called Britain's Favourite Dogs. The show was hosted by Ben Fogle and Sara Cox, who each brought along with their own dogs to help them with their presenting duties. I know. I can't. I wonder if the dogs got paid for their hard work? Imagine how many dog bones an ITV day rate could get you?
Anyhow, the TV show revealed the results of the poll that asked people for their favourite breed of dog. And a stonking 10,000 members of the British public took part, Country Living reports. Woof woof, that's a serious number. Of the 217 recognised breeds in the UK, 100 were selected and ranked, according to the Mirror.
Here are the top ten most popular dog breeds in the UK: