What To Know About The Zero Waste Lifestyle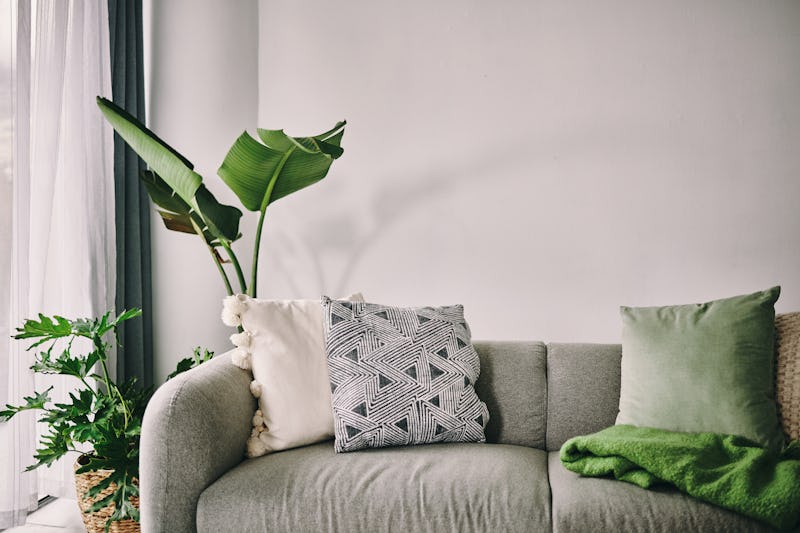 Delmaine Donson/E+/Getty Images
You've likely heard of the book The Life-Changing Magic of Tidying Up by Marie Kondo. Paring down possessions has become all the rage as people attempt to simplify their lives. Some people are taking it one step further by adopting a zero-waste lifestyle. So, what is the zero-waste lifestyle, and is it for you? Bea Johnson's book, Zero Waste Home, has been published in more than 15 languages, proving that people are eager to to learn how to live with less.
Zero waste, a more extreme version of tidying up, is described as an ethical, economical, efficient, and visionary process designed to guide people in changing their lifestyles and practices to emulate sustainable natural cycles, where all discarded materials are designed to become resources for others to use. Johnson's carbon footprint is so small she can fit all of her accumulated waste from an entire year into a single jar.
"We have five rules – refuse, reduce, reuse, recycle, and rot – in that order," Johnson told a group of zero-waste enthusiasts during a recent talk at Trinity College in Dublin, Ireland, according to an article in the Irish Times. "It actually takes practice to say no to these things, but every time you accept something for free you are giving permission to create more."
Johnson said she and her family realized how little they actually needed when they brought only basic necessities with them when moving into a small apartment during a relocation. Eventually the family realized they didn't miss most of the things they had left behind. I had a similar experience when I was forced to put most of my possessions in storage for 18 months almost 10 years ago. After a year and a half I decided that if I hadn't missed the item during that time, I probably didn't really need it.
While you might not be ready to be a zero hero, that's OK. It doesn't make you a bad person, and you can still learn to live with less. Here are seven signs it's time to declutter your life.