What Lauren Bushnell Is Up To Now That She's Single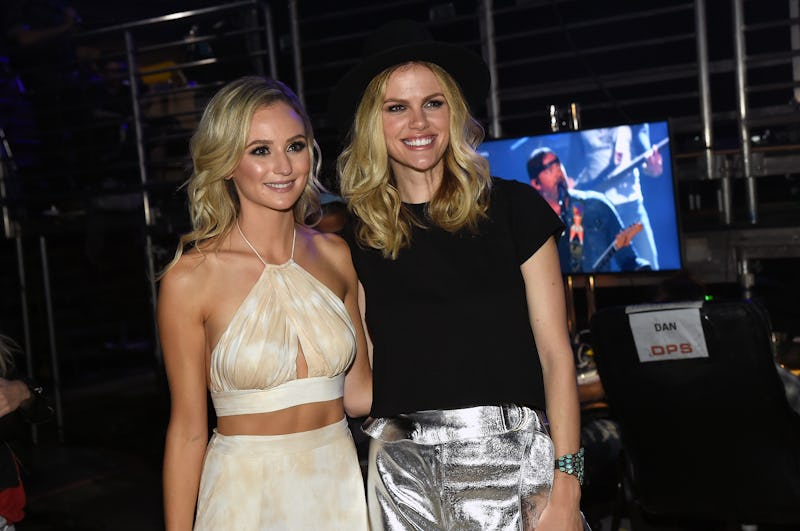 Rick Diamond/Getty Images Entertainment/Getty Images
The Bachelor star Ben Higgins and fiance Lauren Bushnell recently announced their amicable split, after rumors of the break up had been spreading about their breakup for months. And here's what Lauren Bushnell is up to now that she's single: In a recent interview with Entertainment Tonight, Lauren Bushnell and Bachelor in Paradise star Amanda Stanton say they're planning on going to business together and starting a clothing line. Ladies, get ready to clear your closets for what could be the style addition you needed for your wardrobe.
According to the interview, they wanted to kick start this project for a while back, but the two are officially making it happen now. The online boutique will feature clothes, accessories and shoes. Bushnell told ET: "I've been talking about it for so long and I feel like we've just been putting it off because we've been so busy and just dealing with a lot, but hopefully we'll get started on it pretty soon." This news is coming right after Bushnell said she'd be moving back to Los Angeles to continue her life before she met the Bachelor star. Bushnell and Higgins were engaged from 2015 until earlier this year, calling it quits before she officially moving out of Higgins' home.
Bushnell seems to be all smiles in her latest Instagram posts since moving back where she's seen admiring nature, posing with her girls at Coachella, and getting her fitness on.
There's no sign of a new bae but it looks like Bushnell focusing on her life before Higgins is just the thing she needs. Fans like me are definitely cosigning her journey. I'm excited to see her renew her passions as a single independent woman.