This Is How Mercury Retrograde Could Be Messing With Your 2019 Summer Holiday Plans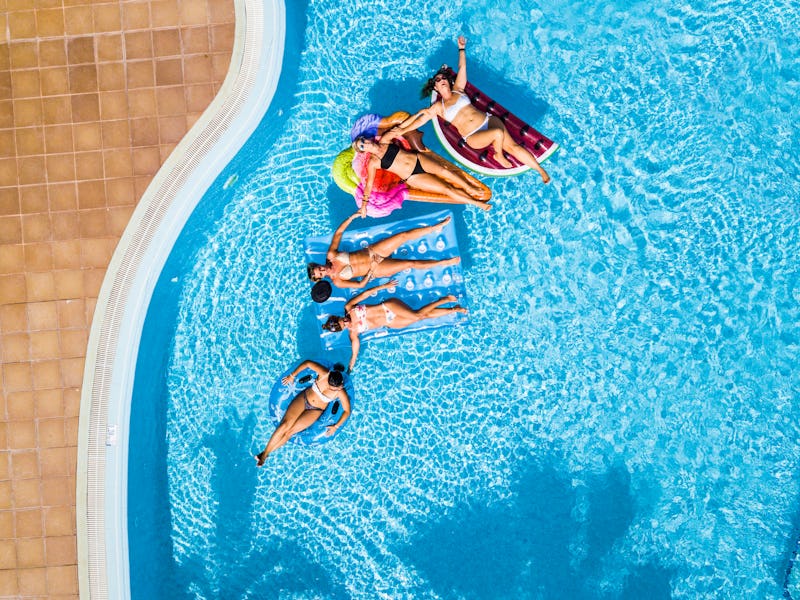 Shutterstock
Summer might be a time for relaxing in the sun but it can also be pretty hectic. Between organising weekends away and big holidays, you have to be on your A game and, if you've felt a little off lately, there might be a reason why. We entered Mercury Retrograde on July 7 2019 and you better be ready for your plans to be sent on a tailspin. This is what Mercury Retrograde July 2019 means for your summer holiday plans according to a professional astrologer. If communication on your group chat has been worse than usual, you can't find your passport, or there's already been an argument between the friends you're going away with, then you might have the stars to blame. But Mercury Retrograde isn't all as all bad as it seems.
It's hard not to look to astrology when your life feels like it's spinning out of control. A common cause when life is getting a little bit jumbled is Mercury Retrograde. Mercury goes into retrograde three times a year for three weeks at a time. Professional astrologer Leigh Oswald says: "It's a time when things get blocked, restricted, and there's confusion in communications and technology." She continues:
"It tends to brings communication breakdowns and misunderstandings. People tend to meet at the wrong place or the wrong time. It's a bit of a mess."
Trying to get all of your friends to decide on a date they're all available to get away can be a big task in itself without the stars working against you. Mercury comes out of retrograde on Aug. 2 21019. So below I've laid out exactly what you might come up against over the next few weeks based on the info Oswald gave me. Buckle up, guys. We're in for a bit of a bumpy ride.