What Sofia Coppola Really Thinks About Those 'The Beguiled' Racism Accusations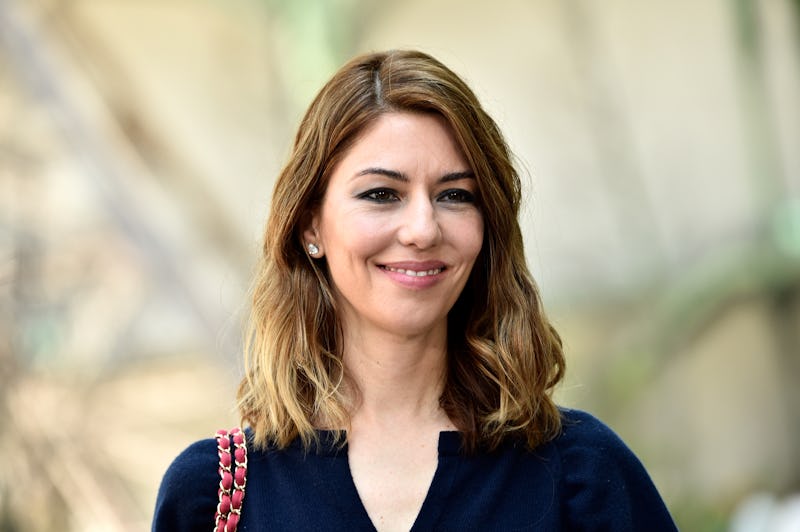 Pascal Le Segretain/Getty Images Entertainment/Getty Images
One of this past summer's most discussed movies, The Beguiled, wasn't just a hot topic due to its steamy shots of Colin Farrell's abs. Director Sofia Coppola's decision to make the cast entirely white caused controversy, as the film omitted an African American character featured in both the 1966 Thomas Cullinan novel its based on and the 1971 film version of the story. Yet in a recent phone conversation with Bustle, Coppola claims The Beguiled was "misinterpreted," and that the issues within the film industry itself is where her critics' focus should lie instead.
"It made me really sad that something that I made with all good intentions to be from my heart and poetic was interpreted as disrespectful or ignorant," Coppola says. "It's so important for artists to have creative freedom and there's responsibility in that too, but I feel like it was misinterpreted."
Although critics accused Coppola of whitewashing racially-charged history, she explains now that the all-white casting was due, in her mind, to her efforts to keep the film realistic. "Usually you want to be able to cast all types of actresses, [but] we were limited because of the historical accuracy, so I thought, I want the story to be about women and men, and that's what it was focused on," she says, also adding, "The slave character in the original film and in the book was pretty insulting."
It's difficult to ignore the fact that almost all of Coppola's films (Lost in Translation, The Virgin Suicides, and so forth) have nearly entirely white casts, in a Hollywood that's already far less diverse than it should be. According to a study by USC's Annenberg School for Communication and Journalism, between 2007-2014, excluding 2011, an average of 75.2 percent of all characters across the 100 top films of each year were white.
"I'm definitely aware that... [race] is such an important topic in our culture, but I'm not sure how my work is going to participate in the conversation," Coppola says now. For the filmmaker, the lack of diversity in who decides what films to produce and fund is where part of the issue lies. "The executives of the studio when I made [The Beguiled] were straight white guys, so I think until there's more people in the decision making — more diversity in the decision making process, I think, would be a positive direction," Coppola says.
That may be true (the majority of studio executives are white men), but that doesn't mean filmmakers themselves aren't also responsible for the content and casting of their movies. Although racism was undeniably intertwined with feminism during the Civil War, Coppola says she chose to focus solely on white women in order to not complicate the story. "It's such a bigger conversation that I didn't want to tread lightly, and it wasn't the conversation that I was addressing in this story," she explains. "But... I do obviously think it's a very important [conversation], " she says.
Overall, the director says she prefers to stick to what she knows. Coppola explains that she's motivated to "make movies that I can relate to and that I want to share with women in my life." And, she adds, it was a "struggle" even to get The Beguiled made, due to its almost entirely female cast. "If you're trying to get a story told and there [aren't] different kinds of people making those decision, it's trickier for people [to] think that's an interesting, worthwhile story," she says. As such, she's planning to help facilitate the changes she wishes to see in Hollywood by creating more mentorships for young women who "don't have connections to the film business" already, she says.
"I think just organically I'm interested in women's strength and their stories," Coppola adds. And indeed, The Beguiled sees the director not only depicting a group of complex women, but fighting back against the long history of women being objectified and segmented by the male gaze in film by including both close-ups of Firth's body as Nicole Kidman's character bathes him and (spoiler alert) the literal segmentation his body as she amputates his leg — antebellum style. "To be able to objectify him was fun... you don't see that very often," Coppola says now.
Still, in many critics' eyes, the movie's feminism doesn't make up for its all-white cast, and ultimately, Coppola realizes that her decisions regarding The Beguiled could have been made differently. "Because [the Civil War] history is so loaded... I understand that it's more extreme," she says of the backlash. While Coppola might not wish to engage with race in her films, the way that audiences and critics reacted to The Beguiled proves that many of them wish she would.