Ed Sheeran's GF Is Quite The Athlete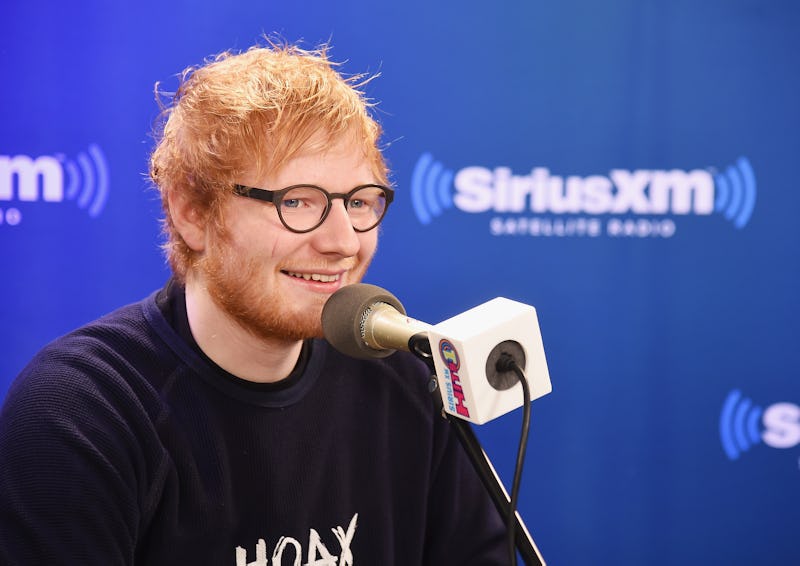 Michael Loccisano/Getty Images Entertainment/Getty Images
You know, they often say that opposites attract and I have found that in most cases it's pretty much 100 percent true. Case in point, former college athlete Cherry Seaborn happens to be dating a musician named Ed Sheeran. Maybe you've heard of him? While you may have expected the celebrity to be dating someone musically inclined like him, it's clear that Seaborn's physical prowess helps balance them out, making them a hell of a well rounded couple. That said, which sport did Cherry Seaborn play, exactly?
If you didn't know, Seaborn played field hockey in college at a little school known as Duke University. Yes, I know. This girl is clearly talented. But, that's actually not the only school she played for. Per her bio on the college's GoDuke website, the athlete played field hockey in the UK, as well, at Durham University. It's listed that while there, she "led her squad to the British University championship in 2012 and 2013." (Fun fact: Durham University actually happens to have the same name as the town which houses Duke. Coincidence? Perhaps not.)
At Duke, Seaborn was a forward, who "ranked second on the team in game-winning goals," according to GoDuke. It is mentioned that the skilled field hockey player played all but one game, which means that she helped the team reach NCAA championship" No easy feat for someone who, as the site explains, only played one season with this particular team.
What is Seaborn doing now that she's out of college, though? Well, while she might not play professionally, that doesn't mean she isn't still killin' it in the real world. As per her LinkedIn, after graduating with a Masters of Management Study, Seaborn is a Risk Advisory Senior Consultant at Deliotte LLP. So, while playing college field hockey may be a thing of the past, it's clear her same perseverance and hard work lives on.