This New Book Is The Critical Takedown Of Toxic Masculinity Everyone Should Read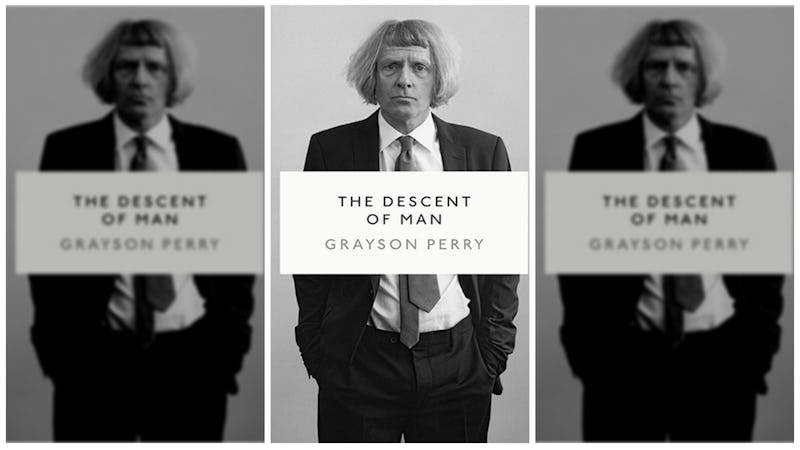 What does it mean to be male in the twenty-first century? That's the question Grayson Perry is asking in his book The Descent of Man. Perry, an award-winning English artist best known for his ceramic vases, has filled his book with characteristically humorous illustrations — and deep observations about toxic masculinity and how it harms every one of us.
If you're already a fan of feminist theory, you'll recognize a lot of what Perry's saying — but repackaged in Perry's dry humor, and backed up by his personal experiences both as a macho man and as a crossdresser, the conversation around toxic masculinity is sparked back to life.
Perry's view is that "the poorer, the more undeveloped, the more uneducated a society is, the more masculinity needs realigning with the modern world, because masculinity is probably holding back that society." There's no holding back in The Descent of Man; in Perry's eyes, masculinity is to blame for a lot of the world's problems. Of course, that's not to say that men are to blame. Without today's strict and violent masculinity, not only would people of other genders be able to reach their full potential, but men would benefit too from finally gaining the freedom truly to be themselves.
Here are a few of Perry's best observations about masculinity: