7 Ways Women Are Expected To Perform Femininity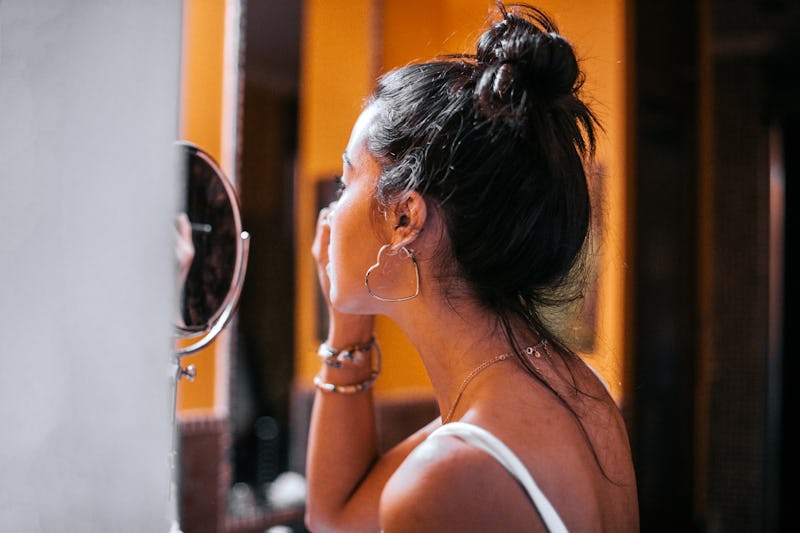 Carol Yepes/Moment/Getty Images
Gender norms show up in our everyday lives in more ways than we realize, and among them are all the ways women are expected to perform femininity on a daily basis. Things as subtle as body language, choice of words, and sense of style can have insidious roots. And while there's nothing wrong with behaving in a way our culture would consider feminine, no one should never feel pressure to do so in order to meet an expectation.
Philosopher Judith Butler popularized the term "performativity" to talk about the behaviors we exhibit in order to be perceived as a woman or a man. Life is a bit like a play — not necessarily in an existential sense, but in the sense that we're all playing roles. However, we're not always consciously playing these roles, because we've sometimes been socialized to the point that they're indistinguishable from us ourselves. For example, if parents raise a boy to play with cars and a girl to play with dolls, they could genuinely end up liking cars and dolls, respectively. That doesn't mean, however, that those preferences aren't influenced by gender roles. (It also doesn't mean anything's wrong with them — it just means we shouldn't treat them as innate.)
Here are a few other, perhaps more harmful ways women and feminine-presenting people expected to perform femininity on a daily basis.