What The October Full Moon Means For You, Based On Your Zodiac Sign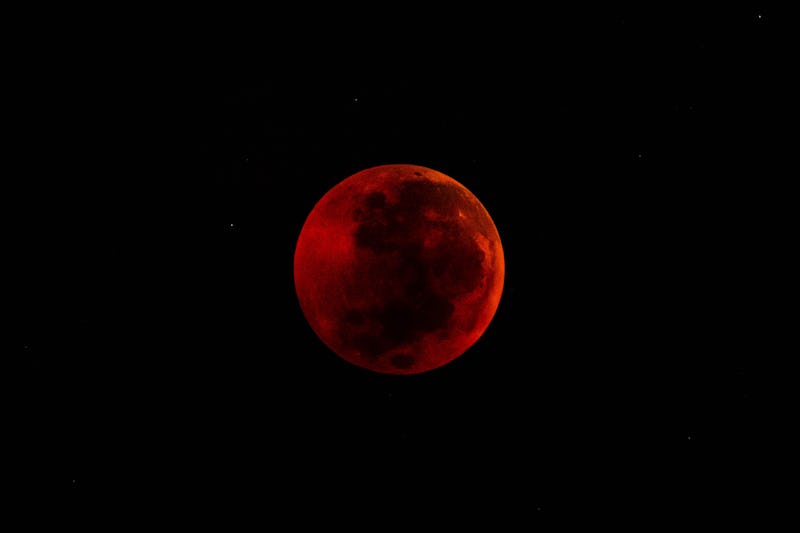 Ulet Ifansasti/Getty Images News/Getty Images
We experience full moons every month of the year, but October seems to be the most appropriate time to tune into the spectacle, doesn't it? Spooky season is in full effect now. And the shadow casting glow of a full moon adds to the general ~mood~. However, what the Oct. full moon means for your zodiac sign isn't as spooky as you'd imagine. So even if you do catch sight of a witch on a broomstick cruising by la luna, the emotional implications of the moon phase won't give you the chills.
While the theme of the mid-Autumn season is mini candy bars and flannels, the astrological theme goes deeper than the Halloween candy bag. On Oct. 5 the love and money planet we revere as Venus went retrograde. And it will stay that way until Nov. 16. According to Forever Conscious, the full moon on Oct. 24 and Venus retrograde will work hand in hand in learning the art of letting go. Full moons typically signify the completion of a phase, so this full moon might be a particularly good time to light some candles and let go of something or someone that no longer serves the higher purpose of your heart matters.
For some signs, this tango between the moon and Venus might bring financial matters into the spotlight. Forever Conscious writes, "While Venus is the ruler of the heart, she also rules over money, profits, and commissions. Under this Full Moon, our finances may be highlighted and we may have to take some measures to overhaul and create more security in our lives." Don't hide under the blanket! No matter what this full moon on Oct. 24 means for your sign, it won't be that scary.