Kylie's Peach Palette Is Coming Back At This Time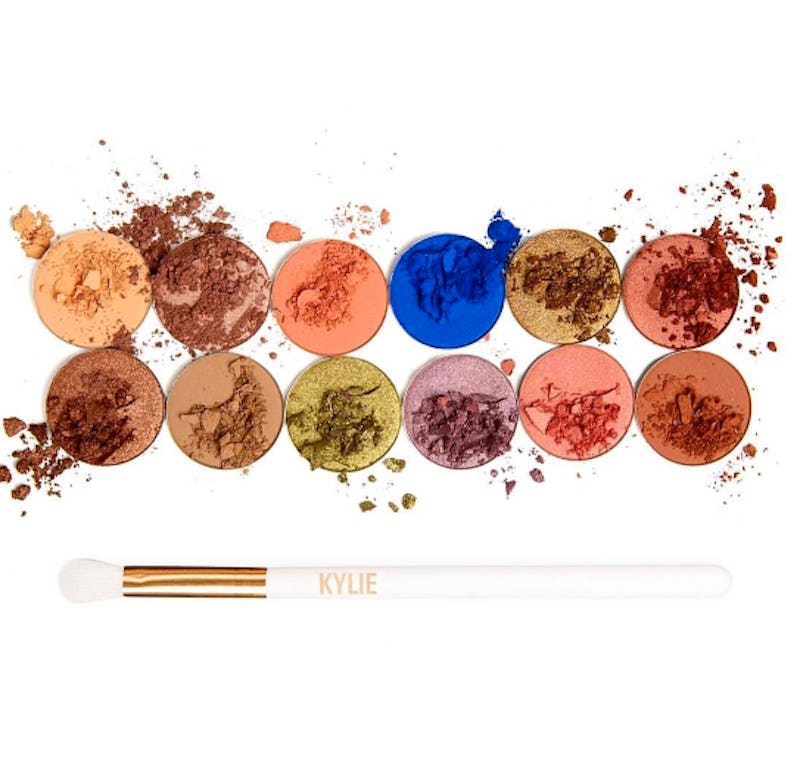 @kyliejenner/Instagram
If you're a fan of Kylie Jenner's eyeshadow palettes from Kylie Cosmetics, there will be a restock of the Kylie Royal Peach Palette sooner than you think. Since the first launch of the Royal Peach Palette did so well, there will be another restock this week! Thanks to Jenner's announcement on Instagram, fans will be able to buy the Kylie Royal Peach Palette on Thursday, Jan. 19 at 3 p.m. ET.
The peach palette, which is one of three eyeshadow palettes from Kylie Cosmetics, features an array of peachy shades that will help you create the perfect Kylie-inspired eye. The palette includes 12 different shades with mostly peach colors that range in a light tangerine (Sorbet) to a pink champagne (Seashell), but there are also a few bolder shades including a satin royal blue (Royal) and a golden green metallic finish shade (Mojito).
The palette feels very summery, which can brighten your look while also get you excited for warmer temperatures. With some of the brighter, pinker shades, you could also try using the shadows as the blush or a highlighter to get more out of your palette!
If you haven't tried any of the eyeshadows from Kylie Cosmetics, it might be worth investing in the peach palette! Although this one is $45 compared to the two different Kyshadow palettes that cost $42 each, you get four more shades than usual.
The shades look even prettier close up!
The Royal Peach Palette, $45, kyliecosmetics.com
Get your bank accounts ready this week because come Thursday, the palettes are going to sell out fast!