What Time Does The 2018 SAG Awards Red Carpet Start? Here's What You Need To Know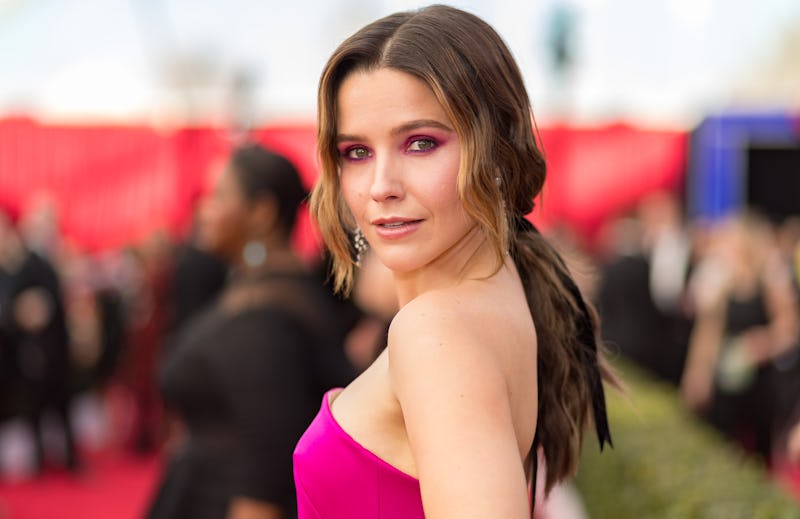 Christopher Polk/Getty Images Entertainment/Getty Images
This year's 2018 SAG Awards red carpet is almost here, and it will be one to watch. The event will have big shoes to fill, coming off a red carpet blackout at the 2018 Golden Globes. The red carpet starts at the beginning of the evening, so here's everything you need to know before the event so you don't miss a thing.
This awards season is bigger and better than ever. It all started with an all-back attire red carpet at the Globes and now Kristen Bell will be the SAG Awards first host ever. While there's no word on what to expect on the red carpet, one thing is for sure — the time.
According to Entertainment Weekly, the 2018 SAG Awards red carpet will start at 6 p.m. EST/3 p.m. PST.
Set your DVR's and get your popcorn ready. This one will start a whopping two hours before the actual event. That's a whole lot of celebrity-filled fashion moments to be had. The actual SAG Awards will start at 8 p.m. EST and will be on channels TNT and TBS, but, let's be honest, you're probably just there for the fashion.
If you're not able to attend the actual event, you know, lke the rest of us normal people, there are tons of different ways to watch. E! News will be covering the event on their network during red carpet hours. They're also hosting a Live From the Red Carpet: 2018 SAG Awards special Sunday, Jan. 21, starting at 6 p.m. ET/3 p.m. PT, according to their website.
Want to get in on the fun even earlier? You have another streaming option. According to Entertainment Weekly, The PEOPLE, Entertainment Weekly & TNT's SAG Awards® Red Carpet Live will start at 5:30 p.m. ET/2:30 PT from Los Angeles. Yes, the three channels are coming together host one red carpet pre-show. What a time to be alive.
There really is no way of knowing what the celebrities will be wearing, but that's the whole fun of the event. While there are no official plans for celebrities to walk the red carpet in all black, like at the Golden Globes, that doesn't mean people won't be making political statements with their style.
"The Time's Up movement is making clear, I think, that we are moving forward," Bell said in an interview with E! News. "This is not something that everybody's going to talk about with a sad face forever. There was a time where we had a lot of headlines that were hard to digest and a lot of bad swirling emotions for everyone—and it's called diagnosing a problem. And that's what happens, when you get the bad news in the doctor's office, there is a period of mourning. And then there's the period where you go, 'OK, how do we get healthy again?'"
Bell's question is an open one and one that is different to every — just like fashion. Connie Britton's "Poverty Is Sexist" sweater proves just how personal and political a red carpet moment can be, and there will likely be more to come at the SAG Awards.
No matter how you watch, it's going to be one heck of an event. With its' first ever host and the political climate as high as it is, it's sure to be an exciting night. If nothing else, there's a good chance that Chrissy Teigen will be there. Do you need any more of a reason to watch? I didn't think so.