What To Do If You're Being Disrespected At Work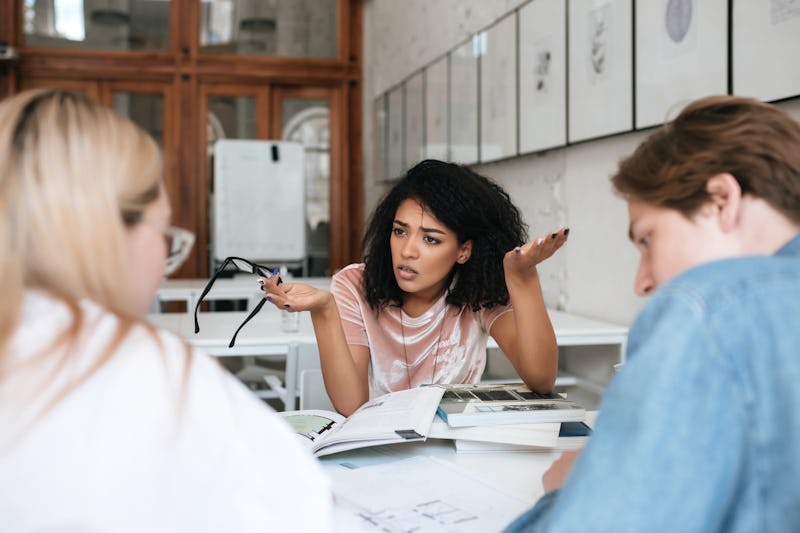 Anton/Fotolia
Considering the fact that most of us spend the majority of our waking hours at work, being disrespected in the workplace can really make life terrible. I know that when I was working a job in a toxic environment, everything from my sleep to my relationship to my health suffered. I would get out of work and straight to the bar to hang out with my friends — and drink way more beer than was healthy. A disrespectful job environment is a soul killer, plain and simple.
"The problem in that kind of work culture is that nearly everyone begins to model those disrespectful behaviors. It's expected," S. Chris Edmonds, CEO and founder of The Purposeful Culture Group, tells Bustle. "Some players will be subtle, some bold, but those behaviors are being reinforced daily. It's a painful environment to live in and to operate in."
But what can you do if you're being disrespected at work? Just like back in elementary school, it's important to stand up to bullies in the workplace. But unlike in elementary school, it's not a great idea to clock 'em in the nose in order to get them to stop. Instead, take the advice of these HR professionals on what to do if you're being disrespected or harassed at work.