7 Things To Do On A First Date When It's Not Going How You Planned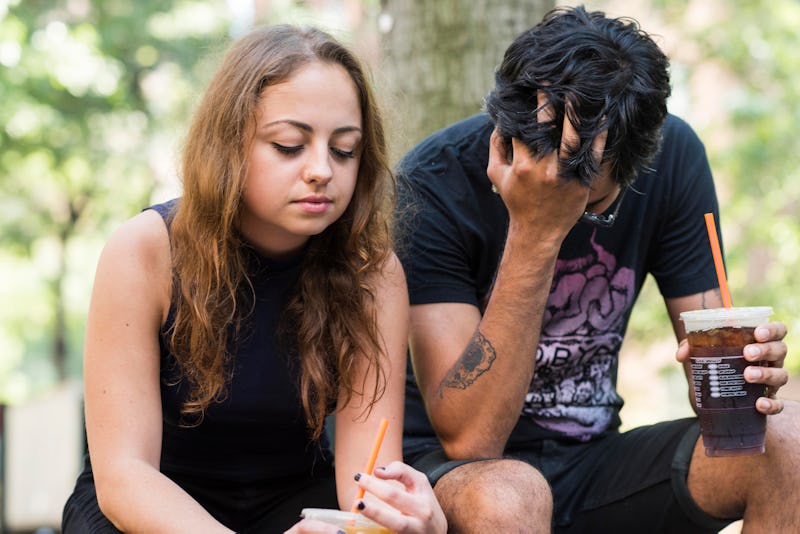 BDG Media, Inc.
It's an unfortunate truth that the perfect first date doesn't really exist. Yes, you may have some really great first dates, but often, when there's bound to be something that goes a little wonky from time to time. And in some cases it can go very, very wrong, but often it's more just... meh. But before you let your inner perfectionist take over, remember that it can be useful to go on first dates just for the experience — and the practice.
"It's very important to go on fun dates, even if they don't develop into a full-on relationship," dating coach Julie Spira tells Bustle. "More often than not, a date with the same person doesn't go past one or two dates, so it's time to manage your expectations and cast a wide net."
So what if things aren't off to the best start? How can you turn it around so you can at least enjoy it as an experience? Luckily, if you're struggling through a first date with someone you just met and things aren't going to plan, there are a few different ways you can handle it. From asking different questions to changing up the location to straight up leaving, here's how you can salvage a first date, according to experts.