7 First Date Mishaps To Be Mindful Of If You Want A Second One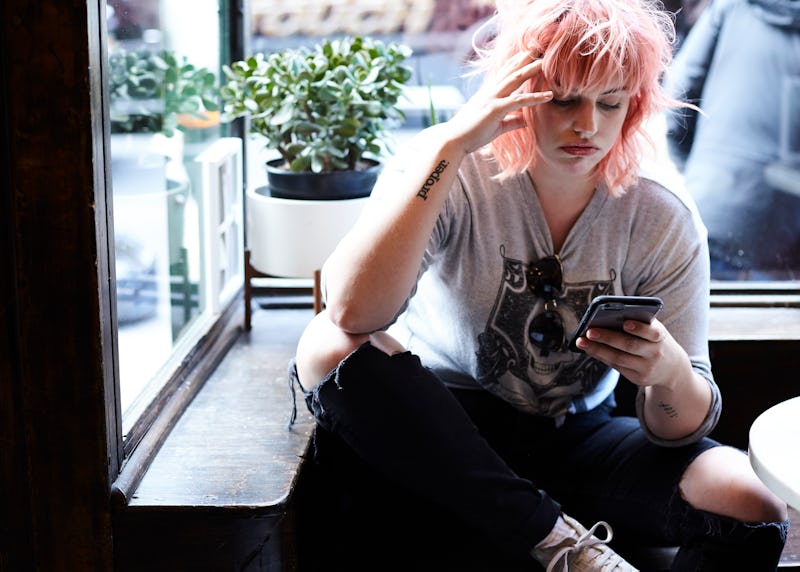 It obviously takes two people to decide if there will be a second date. And sometimes, it's just not in the cards. If you don't have chemistry with someone, then you don't have chemistry — and that's OK. Dating is tough, and the process can be long. And sometimes, first date mistakes are made and it just doesn't work out.
But if you find someone you enjoy hanging out with, and would really like a second date, there are a few things you can do to make it more likely. Or, rather, some things you may not want to do.
"We tend to play far too many mind games and try to use too many psychological tactics when it comes down to something as straight forward as a second date request," Joshua Klapow, Ph.D., Clinical Psychologist and Host of The Kurre and Klapow Show, tells Bustle. So the first thing you should avoid doing, is anything that might fall under that label.
Ignore your friends when they suggest waiting three days to call someone back. If you're into this new person, let them know. "You may still be turned down, but if you had a nice time and want a second date, call them or ask in person," Dr. Klapow says.
You can, of course, give your date some time to be the one to call you, if you'd prefer. But it's also perfectly OK to take things into your own hands, and make sh*t happen. With that in mind, here are seven things to avoid doing on your date (and afterward) if you want to keep the odds in your favor.