What To Do When It Feels Like Your Period Is Incapacitating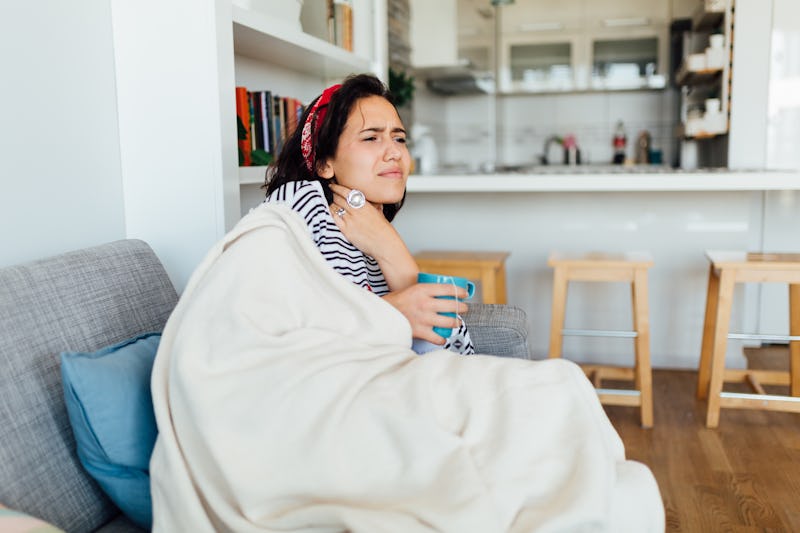 Brothers91/E+/Getty Images
Ahh, the joys of being a woman! For the small price of being subject to constant harassment, unnecessary comments about our bodies, and only being paid about 77 cents on the dollar, we get to bear the world's children and, once a month, have our hormones freak out while our bodies expel a part of themselves. Lucky!
Every woman experiences her period differently. Some have barely any symptoms at all, but for others, the period pain can be so overwhelming that you feel temporarily incapacitated. Many women have had, at one point or another, a period that lays us low — one that makes us feel like our uterus is collapsing in on itself like a dying star, and that sends us burrowing into our sheets with a family-size bag of Reese's Pieces, to writhe and cry and groan and ask the heavens what we ever did to deserve to such pain. If you've ever experienced this, here are some tips for making your period slightly less awful.
First, a brief review: over the course of one's menstrual cycle, the lining of the uterus (the endometrium) thickens to support a possible pregnancy. If you don't get pregnant that month, the lining isn't needed, so your body sheds the extra lining by contracting and squeezing it out. This is when we get our periods, and this is what causes the nausea, cramping, and desire to scream into the pillow.
Fortunately, there are a lot of ways to manage period symptoms. Different things may or may not work for different people, so try them out, and see what's best for you. And when in doubt, keep a bag of Reese's Pieces on hand.