How To Eat Panera Bread When You're Gluten-Free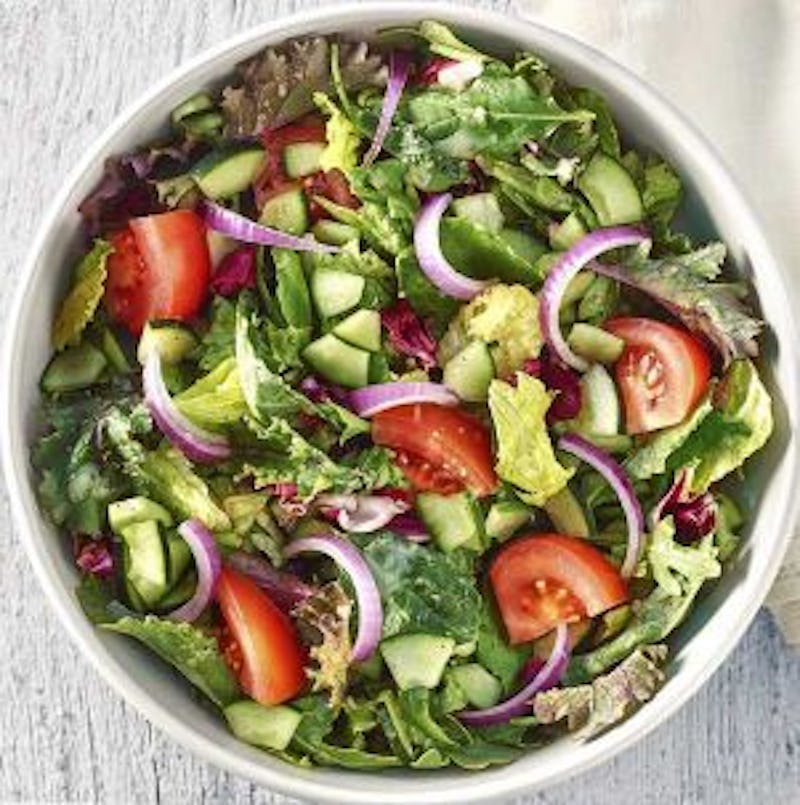 When you're living that gluten-free life, there are certain things you have to miss out on. And while you might assume a place like Panera Bread is off limits because there is literally the word "bread" in the name, there are tons of options for how to get your Panera Bread when you're gluten-free. Sure the bread is a big draw for the chain restaurant, but that's not all they serve. Being gluten-free doesn't mean that you have to be constantly feel like you're sacrificing the things that you love or the things that your gut desires. There are plenty of ways to abstain from bread and eat at the places you like, too.
There's actually so many delicious and healthy options at Panera Bread that have nothing to do with bread. They're so good that you won't even feel like you're missing out on the company's staple product. From salads, to soups, to chilies, theres a mouth-watering array of Panera goodness that you don't have to miss out on.
Though just to be clear, if you're suffering from a serious gluten-intolerance or have celiac disease, you'll want to exercise caution when taking advantage of these tasty menu items, as they're prepared in a kitchen that does also prepare gluten-filled items — you can't be careful enough when you have a serious health issue, so talk to your doctor if you have any questions about the severity of your intolerance. But if you're simply cutting gluten out of your diet for lifestyle purposes or more mild intolerances, the menu will suit you well! Here's the best of the gluten-free menu at Panera Bread:
Salads
Enjoy the Green Goddess Cobb Salad with Chicken, the Romaine & Kale Caesar Salad with Chicken, the Modern Greek Salad with Quinoa, or the Roasted Beet, Quinoa & Citrus Salad — all hearty, seriously filling and grain-free.
Soups
You can get either the Low-fat Vegetarian Black Bean Soup, or the Southwest Chicken Tortilla Bowl. And yes, you get those tortillas, too. They're made of Masa Crisps which are made of corn and entirely grain-free! Both of these soups are loaded with fresh ingredients and filling enough for any meal.
Get down on a warm super-filling bowl of Turkey Chili this winter. It's totally gluten-free and perfect for a side or meal, depending on how hungry you are!
Smoothies
Try the Low-Fat Mango Smoothie, the Superfruit Smoothie with Greek Yogurt, or the Carrot & Pineapple Smoothie — all delicious and filling breakfasts, snacks, or complements to meals!
Treats
Don't think that Panera is skimping out on the desserts. Just because you're avoiding gluten doesn't mean that you can't have a delicious treat. The Triple Chocolate Cookie with Walnuts is made from a flourless cake recipe, so it has has no gluten and tastes like a brownie!