What You Can Expect At Bustle's Rule Breakers, Because It's A Day Packed With Activities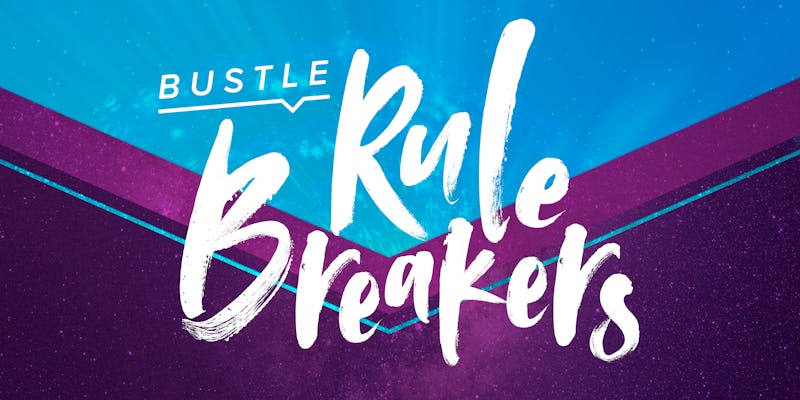 If you were in the mood to attend an event full of musical performances, delicious treats, and fun activities, you're in luck. That's because Bustle's Rule Breakers event in Brooklyn will be here before you know it. And if you still haven't purchased your tickets, maybe these new details about what you can expect at Rule Breakers — taking place this Saturday, Sept. 22 from 1-8 p.m. — will entice you to buy one ASAP.
The day-long event, which will be held at the LeFrak Center at Lakeside in Brooklyn's Prospect Park, is a celebration of female and non-binary boundary breakers everywhere. And fear not: There are still General Admission tickets to Rule Breakers available for purchase for $45 — and they come with a slew of perks. GA ticket holders will have access to all of the musical performances and various activities (some which you'll receive complimentary rides for). And you'll receive a complimentary drink at the event.
As previously mentioned, there are a ton of activities, performances, and goodies in store for you when you do buy a ticket. First of all, there is a simply stellar performance lineup from Janelle Monáe and Soki Tukker. Additionally, there will be sets by DJs Samantha Ronson and Va$htie for you to enjoy.
Aside from the performances, there's also a myriad of activities that you'll get to take part in. In addition to roller skating and paddle-boating, you can show off your creative side by making your very own pair of tassel earrings, courtesy of The Neon Tea Party. There will also be a braid bar, thanks to RPZL and VINA, so that you can dance the night away in style.
And once you get to the event, you can make a pit stop at the Rule Breakers Café for a little pick-me-up, courtesy of Folgers 1850. Or you can get your very own, custom face scrub at the St. Ives mixing bar. There's also a Visa-sponsored "Money Is Changing" activation that you won't want to miss.
Oh, and if you run out of phone battery (since you'll undoubtedly be taking so many photos for your Instagram Story), there's no need to fret. All you need to do is head to The Girl In The Spider's Web Lounge to charge your phone — and have a little fun with some photo booths and temporary tats while you're at it.
And that's still not all. In case you find yourself wanting a little bite to eat, Rule Breakers has you covered. There will be oh-so-Instagrammable desserts from the likes of Tipsy Scoop, People's Pops, Fluff + Fluff, and Dō. FYI, Tipsy Scoop serves liquor-infused ice cream; People's Pops is known for their fruity ice pops and shaved ice; Fluff + Fluff sells artisanal cotton candy; and last but not least, Dō is home to edible cookie dough creations. Pretty sweet, right?
In short, you're definitely in for a fun time. But if you don't get your tickets to Rule Breakers soon, you might miss out on all of that fun. So, make sure to buy your tickets in advance so that you can avoid the FOMO feeling.