7 Things To Know Before Weightlifting For The First Time, If You're Nervous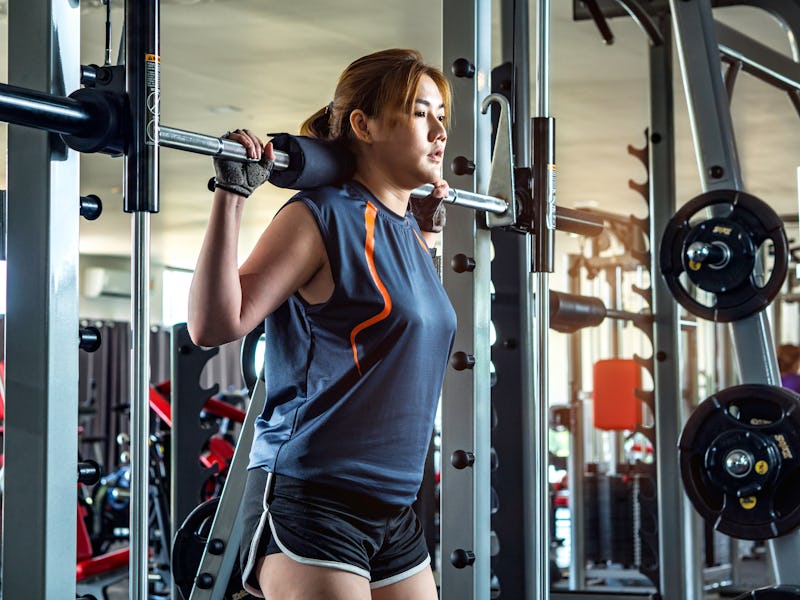 Chatchy4406_Shutterstock
Every time I walk into a new gym, or even my own gym at an unusual time of day, I find myself swallowing nerves. My borderline personality disorder (BPD) mandates that I either make myself the center of attention or disappear completely, and a regular weightlifting session hovers somewhere painfully in the middle of those extremes. But the nerves from occupying that middle ground are nothing compared to the nerves during your very first weightlifting sessions.
As a personal trainer, many of my clients — especially women of color — have expressed frustration to me with the setup of most gyms. Free weight areas are often surrounded by mirrors and grunting dudebros, occupying small strips of space that you really have to assert yourself to carve out a space in. Those acts of assertion can be terrifying, and can deter many people whose bodies aren't already the white abled ideal of muscled masculinity.
But that free weight area in your gym can be within your reach. Because if you're even contemplating weightlifting for the first time (or the first time in a long time), you're already super brave. And that bravery means that you've got this. Here are seven things to know before your first weightlifting session.