6 People Explain What They Do To Get More Out Of A Therapy Session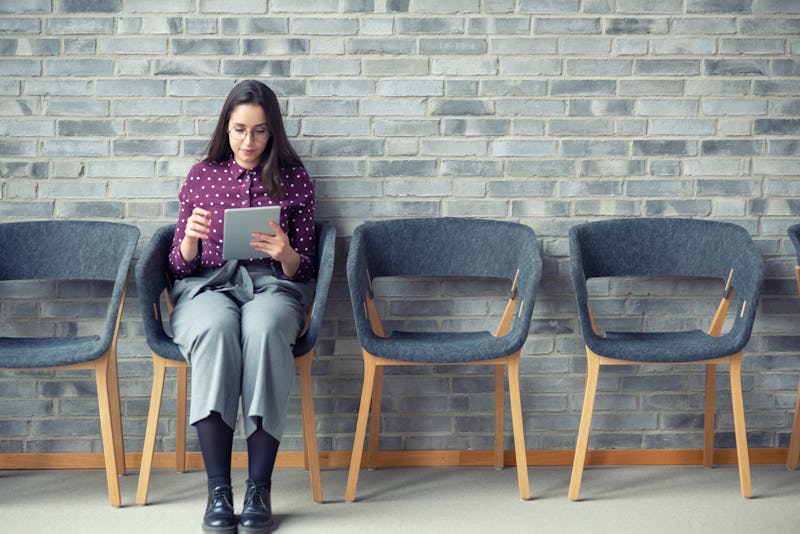 fotodelux/E+/Getty Images
If you feel like your progress in therapy has slowed to an agonizing crawl — or even come to a complete stop — you're not alone. Many people report feeling stuck in therapy after a while. It's not necessarily a bad thing, or a sign that your particular therapy isn't working. What does matter, experts tell Bustle, is how you deal with it. Making your therapy sessions more productive requires a bit of effort, but getting moving again is often just a matter of time.
"As someone who is both a therapist and has been in therapy before, I find that feeling 'stuck' is not always a bad thing," therapist Meredith Futernick, L.M.H.C., tells Bustle. "A lot of times we tend to think of the experience of silence as awkward; however, what comes up for us when we are quiet can be very insightful and relevant." Feeling like you have to "win" at therapy can also be a problem for perfectionists (guilty), so slowing down occasionally, or even going backwards for a while, can have benefits.
Here are tips on how to cope with that stuck feeling and make your therapy sessions more productive, from six people who've been there.