7 Things Your Body Is Saying If You Wake Up For Just A Little In The Middle Of The Night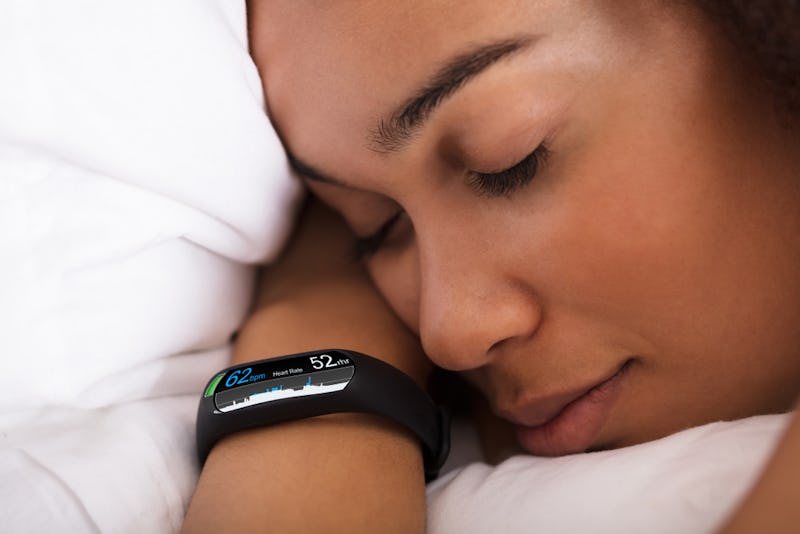 Andrey Popov/Shutterstock
We spend a huge portion of our lives sleeping, and that rest is very important to our health and cognition. However, not all of us are sleep-through-the-night champions. Disturbed sleep, whether it's waking up at 2 a.m. or drifting in and out of unsettled, light slumber, is pretty common. A study by the Sleep Health Foundation found that up to 43 percent of adults experience some kind of sleep issue at night. If you wake up regularly and don't have an easily applicable explanation, like a too-full bladder or a cat that's jumping on your head, your body may be trying to tell you one of these seven things.
The body's sleep model goes through numerous phases throughout the night that influence how deeply we sleep. We pass through just-asleep mode to non-REM (rapid eye movement) sleep to the deepest slumber, REM, regularly; VeryWell Health explains that REM sleep happens around every 90 to 120 minutes. For some of us, these cycles involve periods of wakefulness, particularly at the beginning of the night when our sleep is shallower.
Waking up regularly in the night isn't actually a health risk for many of us; researchers have found that "bimodal sleep," or splitting sleep into two segments and waking up in the middle, was common worldwide before the Industrial Revolution. "Your grandfather's grandfather almost certainly slept like this. If he didn't, he certainly knew someone who did," Headspace, the meditation app, wrote on its blog. Nowadays, our culture emphasizes sleeping through the night, but natural wakefulness isn't automatically concerning. If you are finding you're experiencing periods of very light sleep or wakefulness, here are some reasons why.