Here's What We Know About Harvey, The Most Powerful Storm In A Decade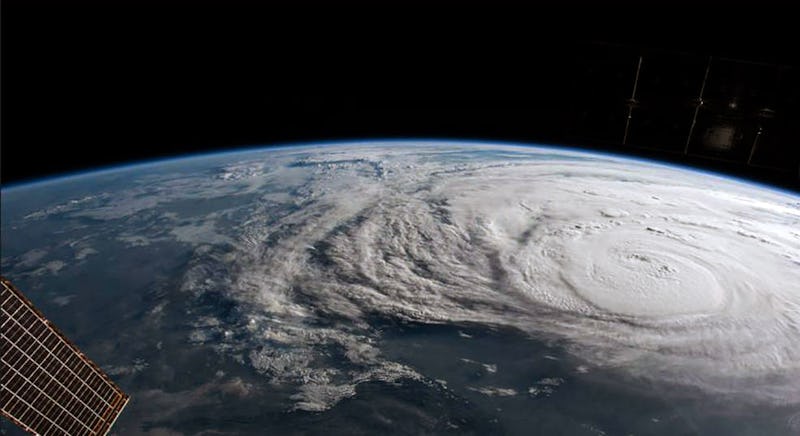 NASA/Getty Images News/Getty Images
On Friday night, Hurricane Harvey made landfall on the Texas Gulf Coast as a Category 4 storm, wreaking havoc on coastal communities and then making its way further inland toward Houston. I've collected information about what we know so far about Hurricane Harvey, the most powerful to hit the continental U.S. in a decade.
In the lead up to Harvey's landfall on Friday night, federal disaster authorities warned the public that the hurricane was a serious threat to Gulf Coast communities. According to meteorological predications, the hurricane had the "highest potential to kill the most amount of people and cause the most amount of damage," Brock Long, director of the Federal Emergency Management Agency, said prior to Harvey's landfall, according to CNN.
Throughout the course of the day on Saturday, media reports continued to trickle in from those still on the ground in Texas. A CBS affiliate based out of Houston posted a video on Twitter that showed the wreckage Harvey caused in Sienna Plantation, a neighborhood in a small city outside of Houston. The video portrayed an eerily quiet suburban street lined with large homes. Fallen trees had collapsed on several of those residences. A person stood in the street surveying the damage.
According to a USA Today journalist, the National Guard has arrived on the Gulf Coast to aid the disaster relief efforts.