Abbi Jacobson & Tavi Gevinson Are Ready To Fight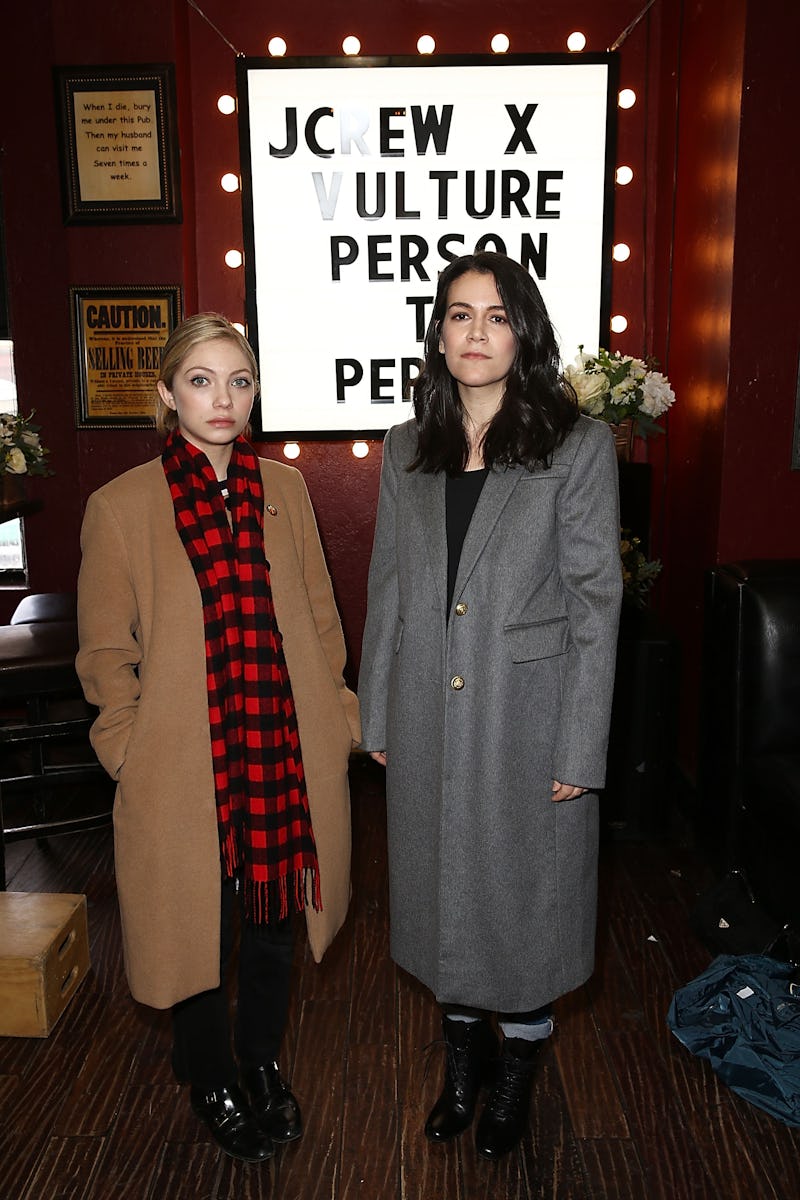 Joe Scarnici/Getty Images Entertainment/Getty Images
Just a few hours after Donald Trump is inaugurated as the 45th president of the United States, Abbi Jacobson and Tavi Gevinson sit across the table from one another in the middle of a Park City library, reflecting on the events of the day. "I haven't been able to watch anything," says Jacobson, although she admits she probably will later and experience "a delayed upsetness." Both women are leaving the Sundance Film Festival soon to head to D.C., where they'll join the Women's March on Saturday. It's partly for the solidarity — "I just want to be at this march and be around other people who feel as upset as I do and know that I'm not alone," Gevinson says — but also for the action.
"I think I'm learning a lot about how I want to act in this situation and what things I want to do," says Jacobson, speaking softly as she leans over the table. "I haven't been as involved as I want to be, so my goal since the election went this way is to just put actual time into things and not just use my social media platform."
Both Jacobson and Gevinson have huge presences on social media (the Broad City star boats over 200,000 followers on Twitter, while the Rookie creator currently has 366,000), but the co-stars of the new film Person to Person agree that posting the occasional tweet or Instagram is not enough, at least in this post-Trump world. Yes, online activism matters, but those in positions in power, especially prominent female feminists, can do more than talk the talk. Jacobson and Gevinson stress to me how they want to take real action when it comes to promoting feminism and standing up to leaders like Trump.
"It's hard to know how much to assume the impact of what you're saying online, but... instead of spending all my time trying to figure that out, I just want to do things that have concrete results," says Gevinson. And, Jacobson adds, stepping away from the computer to do activist work in-person has a real benefit. Says the actor, "Actually doing it allows you to speak more honestly about it."
So, on Saturday, both women will be marching alongside thousands of others, protesting Trump and standing up for their beliefs. It may be a small step — Jacobson and Gevinson both readily admit that there's far more they can be doing right now — but the actors' readiness to turn their words into action is something those looking for ways to fight back in a Trump presidency can certainly get behind.