Patty Jenkins Thinks 'Wonder Woman' Could Change How Films Are Made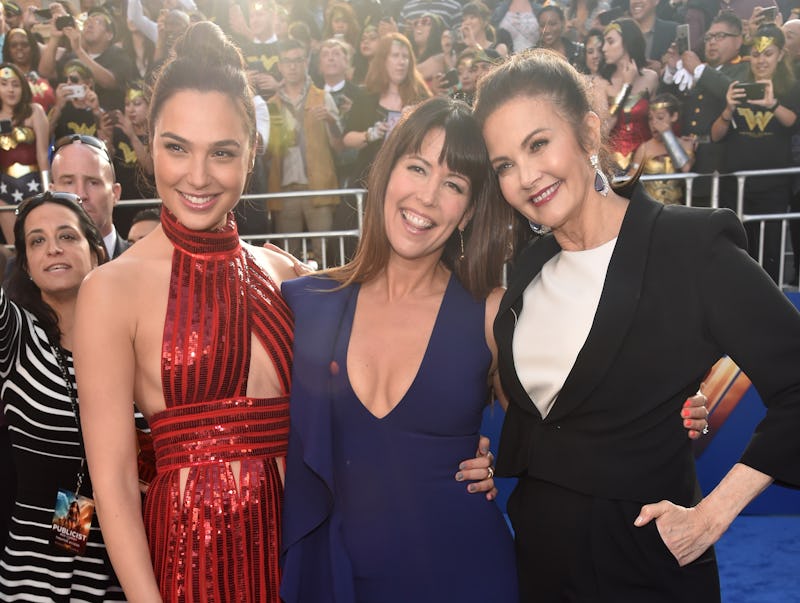 Alberto E. Rodriguez/Getty Images Entertainment/Getty Images
Smashing through records and expectations week after week, Wonder Woman has been an unstoppable hit since it was released in June. That said, director Patty Jenkins didn't know about Wonder Woman's latest success at first, because she was told about the film potentially being the highest-grossing of 2017 during a press conference in New York where Bustle was in attendance. "I hadn't even heard of that, so that's great," she told the reporter who informed her of Wonder Woman hitting this notable milestone. "Thank you for telling me that."
After processing the news, Jenkins went on to discuss her feelings about what needs to change with the creation of big budget films and, in the process, showed how her approach to making Wonder Woman is worthy of replicating. She immediately laid out where she thinks the industry is going wrong right now and the one simple tweak she believe could change that: having a clear vision.
"Look, I think there's a market place for many things, but I think that quality has gotten awfully low when it comes to mainstream blockbusters. [...] I sort of think there's something slightly off in the way these things are developed and artists are left out until pretty late in the game a lot — and that's not great. [...] People will say, 'Look, it's a mess of a script but we won't know until we shoot it' and [I go] 'What? Well, we could decide right now. Let's write that script and then [...] shoot it.'"
Jenkins had made it clear during the press conference that she has loved Wonder Woman since she was a young girl and in turn had a clear, strong vision of the positive, hopeful origin story she wanted to tell about a superhero who embodies love and kindness. Her comments on how a blockbuster requires a clarity of vision and direction, thus paving the way for success at the box office, are as insightful as they are important to take heed of.
Jenkins concluded by saying that simply having a clear vision was not only the key to success, but it's the one way to immediately imbue quality onto a film that's in the works — which could then lead to success. "I definitely think that there's room for all different kinds of films," she said. "But definitely the quality could and should be a lot higher."
There's arguably proof in the proverbial pudding of Wonder Woman, whose smash success could be owed in part to Jenkins' own process of hammering out the details, like the script, before shooting began. That commitment to the material is worth the consideration, especially when it comes to making a big blockbuster. If anything, Wonder Woman has set a huge benchmark for other big superhero films and summer blockbusters to hit in the coming years; let's hope they can rise to the challenge.