'Bachelor' Fans Are Gonna Love Yuki From 'Winter Games'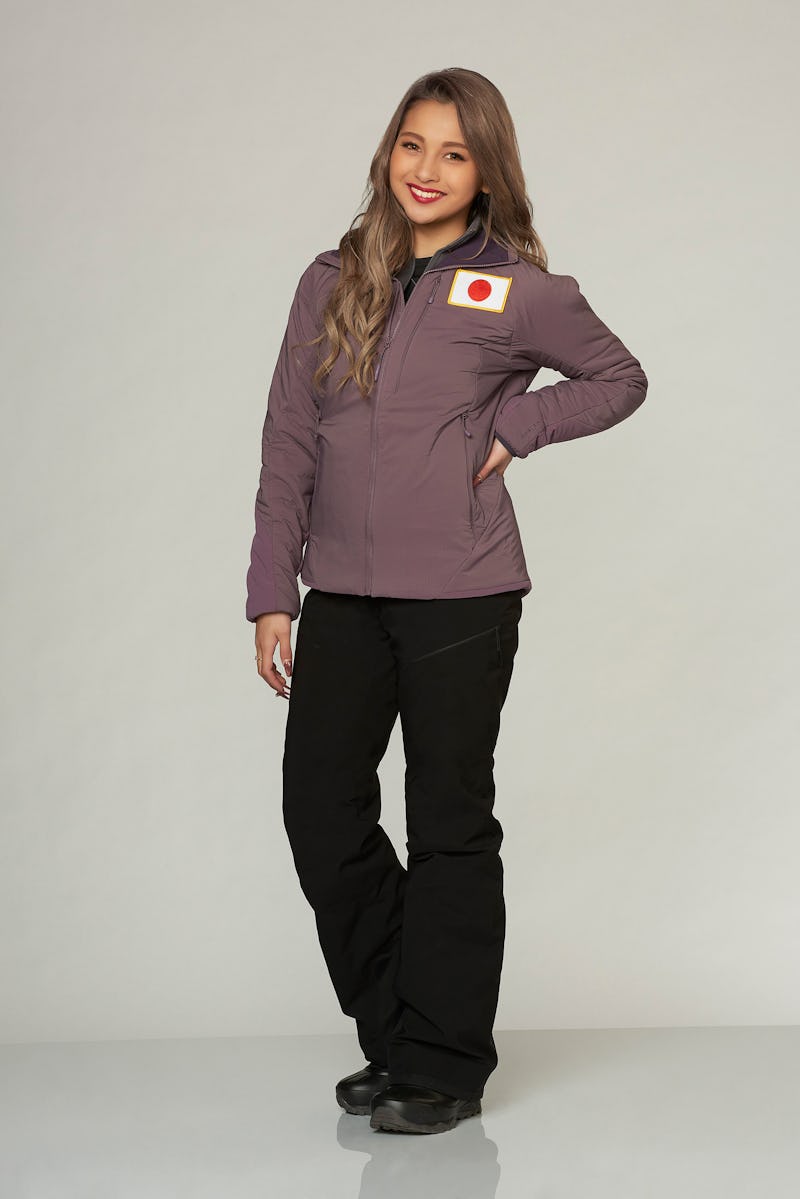 ABC
Finally the Winter Games are upon us, and no, I don't mean the Winter Olympics. The newest Bachelor Nation spinoff, The Bachelor Winter Games, premieres on Tuesday, Feb. 13, and the show promises to be a special addition to the franchise. Bringing together fan-favorite contestants from the original American Bachelor/ette shows and former competitors from Bachelor Nation's international installments, from Canada to Finland, the show is part athletic competition, part dating show (of course). And, one international contestant who is sure to be a standout is former Japanese Bachelor contestant Yuki Kimura.
Yuki was a contestant on the first-ever season of The Bachelor in Japan, where she was one of the women fighting for the heart of 35-year-old heartthrob Hirotake Kubo. On the show, Yuki was basically Japan's version of Bekah M., vying for Hirotake's heart when she was only 21 years old. Though she failed to emerge from her stint on The Bachelor with a ring, she has managed to secure herself a spot in the Winter Games, where she is already making waves. A New York Times report states that producers already love Yuki, who speaks little English but learned some fast enough to talk about how much she loved Dean. "Dean, please!" she reportedly shouted. "Me, rose!" Same girl, same.
Yuki seems determined to become a staple of Bachelor Nation, language barrier or not. In an email to The New York Times, Yuki wrote, "I want to marry a man I meet on The Bachelor. Until that day comes, I will keep being on The Bachelor [shows]." It seems like Yuki might become the new Ashley I., omnipresent and inevitably making an appearance in just about every Bachelor event.
So if we'll be seeing a lot more of Yuki, we should learn some more about her. Here's what Yuki's Instagram reveals about the Japanese Bachelor star:
She Loves Dogs
The caption to this photo series roughly translates to "dog cafe debut," and whether Yuki is at a real dog cafe, or whether she just brought her own dog to a cafe, she clearly has an affinity for man's best friend. Maybe she would do well with Ben Z from Bachelor in Paradise.
She Can Snag Roses...
She says in the caption that these roses reminded her of the Bachelor, and even though she didn't win the final rose on her season, maybe she'll be able to snag some during her time on the Winter Games.
She Already Has Winter Sport Experience
Yuki can snowboard, which might give her a leg up on the competition, depending on how serious the challenges will be. I have a feeling fans would love to Yuki and Ashley I. compete in a snowboarding race.
She Can Rock Some Traditional Fashion
In the caption, Yuki refers to this as "hakama" dress, a form of traditional Japanese dress that was originally preferred by the samurai class. Here she's clearly loving her look, proving that time-honored saying that fashion fades, but style is eternal.
She Loves Disney
She may have been warn out from a long day at Disneyland Tokyo, but the matching Mickey Mouse ears seem to indicate that Yuki's love of fairytales isn't just limited to the Bachelor.
She Likes Italian Food
Yuki felt compelled to share this pic of a bagna cauda, which is a traditional Italian dipping sauce for veggies.
She Loves Lounging On The Beach
I mean, who doesn't? This vacation spot in the Philippines looks particularly beautiful, and Yuki took advantage of the beautiful spot to snap a few pics.
She's Full of Holiday Cheer
She's posing here in front of a massive Christmas tree looking pretty excited about it, so it stands to reason that Yuki is a big fan of the holiday season.
It seems like Yuki isn't afraid to just be herself, and the producers seem to think that America will love her. And who knows, maybe another contestant will find love with her, too.