What's Blac Chyna's New Instagram Name?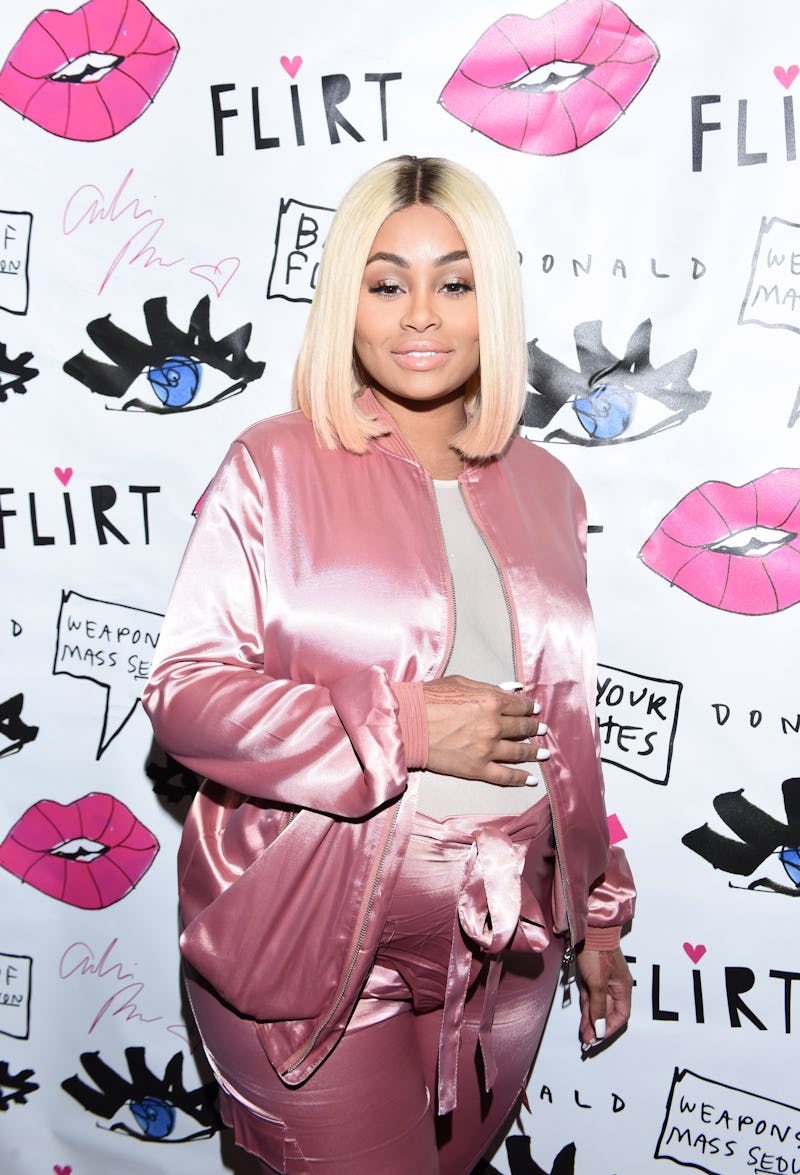 Vivien Killilea/Getty Images Entertainment/Getty Images
Rob Kardashian and Blac Chyna's relationship situation just keeps developing following the exchange that took place between over social media this weekend and into Monday. On Tuesday, E! News reported that Kardashian and Chyna allegedly had a fight before their breakup that a source claims turned physical when Chyna allegedly threw punches at Kardashian. (Bustle has reached out to reps for Chyna and Kardashian, but did not receive a response at the time of publication.) Since social media has been a huge way that this couple documented their whirlwind romance and Instagram was at the center of the most recent incident, it's natural for followers to wonder about Blac Chyna's new Instagram name.
This news follows Chyna's Instagram being hacked in which hackers shared texts that she allegedly wrote about Kardashian. Kardashian then took to his Snapchat to tell his side of the story and claimed Chyna left his house with their daughter, Dream, and her son, King. In the midst of these allegations, Chyna apparently started a fresh Instagram account.
On Dec. 17, Chyna took to Snapchat to announce that she had a new Instagram name, @_blacchynala. On her Snapchat, she asserted that her account was hacked and said,
"Hey you guys, so my page was hacked, and I'm going to list my new IG page below, so make sure you guys follow me back! Just to let you know, that is not me on my IG page, that's somebody that hacked me and somebody is really, really, really mad,"
But, on Monday, Chyna seemed to have gained access to her old Instagram account again after making her new Instagram page (@_blacchynala) private. It appeared that on Dec. 19 Chyna posted on her original Instagram account, @blacchyna, a photo of herself and Kardashian with a heart emoji as the caption. Still, it could have been the hacker(s) making it look like she posted. (Bustle reached out to Chyna's rep regarding her Instagram accounts, but did not receive a response.)
Does Blac Chyna now have two Instagram accounts? Possibly. The account @_blacchynala does say, "Backup PAGE For @BlacChyna" in its bio. But, if you want to follow her there, the account is currently still set to private.