'OutDaughtered' Mom Danielle Busby's New Business Proves That She's Mastered Her Personal Work/Life Balance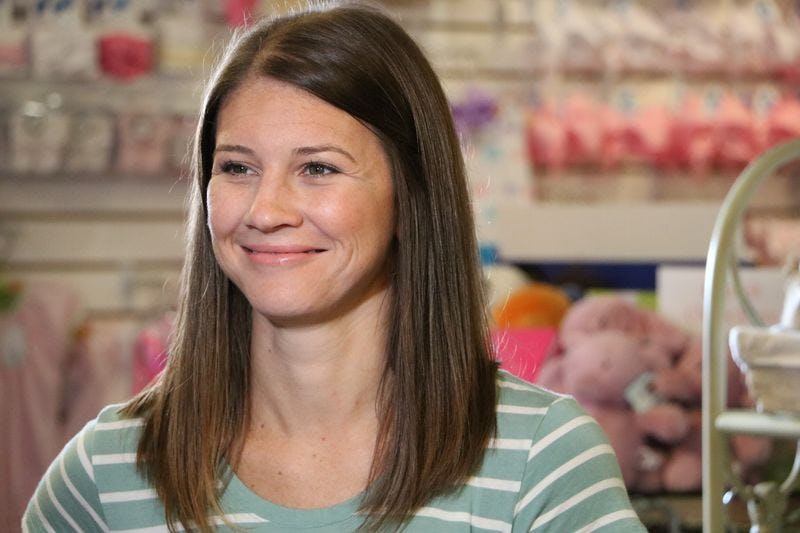 TLC
Raising six kids — especially when five are quintuplets — is no easy task, but TLC's most ambitious mom balances a couple of businesses too. OutDaughtered star Danielle Busby's jobs still keep her busy. And while having five daughters at once didn't stop Danielle or her husband from working, it did seriously change their lives and the roles that work plays in them.
In an interview with Style Blueprint, Danielle said, "Both Adam and I worked in petrochemicals over in the Houston area. He's in communications and sales, and I was a team lead management for training." Danielle's TLC bio says she works as "an independent beauty consultant," and her LinkedIn still has her listed as a current team leader at AP Networks, the job she had before getting pregnant with the quints.
Clearly, there's plenty still in flux for the Busbys, as five of their six daughters are still toddlers. And the couple even has yet another new project that they're working on together. The Busbys are the co-owners of a stationary bike studio, Rush Cycle, in their home of League City, Texas. Danielle told Style Blueprint in the same interview that the opening of Rush Cycle "is going to be me getting back into the groove of things, so I'm excited about that." The studio's Instagram shows that Rush Cycle League City opened on July 8, just before the second half of Season 2 of OutDaughtered premiered, so this has been one busy summer for the Busby family.
But in addition to the family's now-joint business venture, there's also plenty of work to be done at home. Danielle's TLC bio calls her a "full-time mom," and on Season 2 of OutDaughtered, Danielle and Adam have struggled to balance the responsibilities of work and childcare between them. Adam is working out of the home while Danielle is staying at home with their six kids, and they've argued over how to split chores and whether or not it's fair for Danielle to expect Adam to share some housework responsibilities. And while parenting together isn't always easy for any couple, dealing with all these little ones at once looks completely overwhelming to me. "It's just the same Groundhog Day routine every day," Danielle told Style Blueprint.
Now that the couple are business owners together, it looks like they may be able to split domestic tasks more evenly. Danielle often posts about working in the cycle studio, and it appears that Adam gets to spend more time at home with older daughter Blayke and the quints. The Busbys were even able to take a brief vacation together (without the kids) to celebrate their eleventh wedding anniversary.
The Busbys' lives have changed completely over the last few years, but they're showing their kids that with compromise, determination, and a lot of organization, even the busiest parents can get a new business venture off the ground.