Fred Is Doing Just Fine Post-'Bachelorette'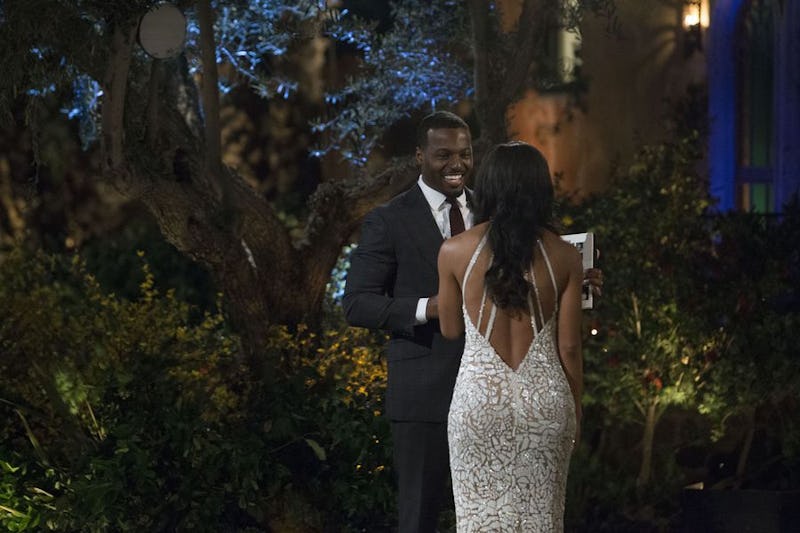 Paul Hebert/ABC
In every season of The Bachelorette, there's a dude who knew the Bachelorette way back when (or at least earlier than casting), and in Rachel's season, that guy was Frederick Johnson. Fred also grew up in Dallas, and he knew Rachel when she was his camp counselor! Aw, a childhood crush. Unfortunately, Rachel didn't reciprocate that crush, and Fred went home. What is Fred doing after The Bachelorette?
Fred lives in LA, and judging from his social media, he seems like he's doing OK. I mean, he owns the URL RealFredJohnson.com, which means that he scoped it out before he was on The Bachelorette because he knew he could use this opportunity to get famous, or he thought to buy it year ago just in case someone was pretending to be Fred Johnson and he had to set the record straight. Either way, it's weird to me. I mean, I own my own domain, but I also don't purport to be the "real" me. Anyway, according to his website, Fred works for "premier production company Chernin Entertainment," and this makes sense to me. Fred looks Hollywood, and he doesn't need Rachel to get ahead — have you seen this guy's head shots? Per his Instagram, Fred is also spending a lot of time with his family:
He also loves to post motivational scribes:
Seems to me that Fred is doing just fine. There are no shots of ladies in his social media — he seems to be working hard and focusing on his career, and there's nothing wrong with that. There will be a lucky lady for Fred in the future — he just didn't find her on The Bachelorette.