Here's The Real Deal With Russia & Facebook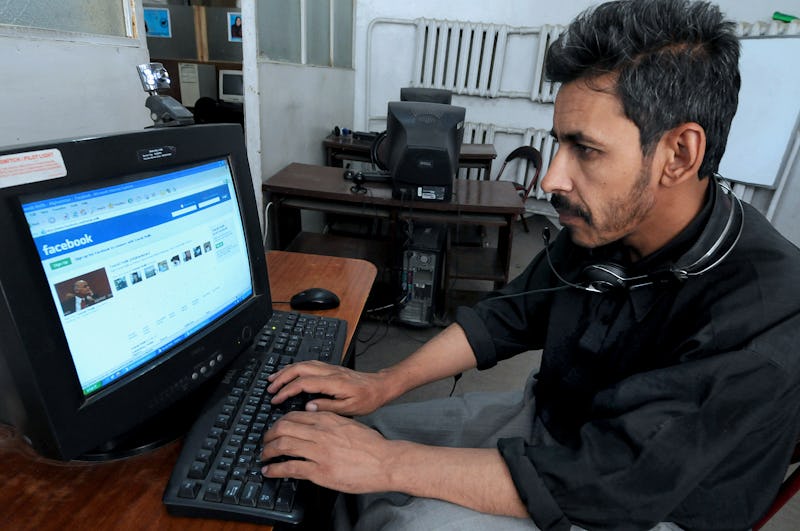 SHAH MARAI/AFP/Getty Images
Scrutiny over social media's possible role in advancing foreign interference during the 2016 presidential election is at an all time high. So, what exactly is happening with Russia and Facebook? The website has agreed to share Russian-bought ads with congressional investigators in order to determine whether it aided the Kremlin in sabotaging the previous year's presidential race. The sharing of Facebook's data is no trivial affair; the website will be going against one of its staunchest and heavily-guarded privacy regulations on user confidentiality by handing over more than 3,000 Russian ads to the Congress. The ads are allegedly the product of Russian company Internet Research Agency.
Rep. Adam Schiff of the House Intelligence Committee is one of the members leading the investigation. Schiff has been vocal about the need to conduct a query into the inner and often mysterious workings of Facebook and the website's content with regards to the 2016 presidential election. On MSNBC, Schiff said, "You really need to see them to recognize how cynical an effort this was by the Kremlin, how they sought to just accentuate those divisions."
He accused Russia of using digital campaigning to "drive American against American." Schiff went on to say that he had doubts about how aware Facebook was of Russian ads on its virtual turf. "I have concerns about how long it took Facebook to realize the Russians were advertising on their network," Schiff said on MSNBC.
Congressional investigators want to determine whether Trump's campaign colluded with the Kremlin last year but both Trump and Russian leader Vladimir Putin deny all allegations of meddling. In fact, after reports emerged that Facebook CEO Mark Zuckerberg had agreed to hand over Russian ads to the Congress, Trump went on a tirade against the website and called it "anti-Trump."
Tweeting on Wednesday, Trump said, "Facebook was always anti-Trump. The networks were always anti-Trump hence, fake news, @nytimes (apologized) and @WaPo were anti-Trump. Collusion?"
Zuckerberg recently shared a video of himself saying that he would cooperate with the investigators for the greater good of American democracy. "I care deeply about the democratic process and protecting its integrity. Facebook's mission is giving people a voice and bringing people closer together. Those are democratic values and I'm proud of them. I don't want anyone to use our tools to undermine democracy. That's not what we stand for," Zuckerberg told his online audience.
But investigative reports say that Zuckerberg's website became a toxic platform for some 70 million Americans who saw Russian ads. Now, here "ad" may sound innocuous. What could it possibly be selling? Analysts say that the disturbing majority of the content was social and political propaganda in favor of Trump and decidedly against Hillary Clinton. The website itself made a damning confession: it sold advertising to Russian accounts for some $100,000.
Now the website will break one of its privacy rules and hand over the data to Congress. Facebook's general counsel, Colin Stretch, explained, "We believe it is vitally important that government authorities have the information they need to deliver to the public a full assessment of what happened in the 2016 election. That is an assessment that can be made only by investigators with access to classified intelligence and information from all relevant companies and industries — and we want to do our part."
That's not all. Facebook also vowed to provide users more transparency as to where advertised content was coming from. Zuckerberg said that his company will make sure a user "can visit an advertiser's page and see the ads they're currently running to any audience on Facebook." What ultimately comes of the congressional investigation into Russian-bought ads, however, remains to be seen.