I Solemnly Swear You'll Want EVERYTHING From The Jo Malone Christmas Collection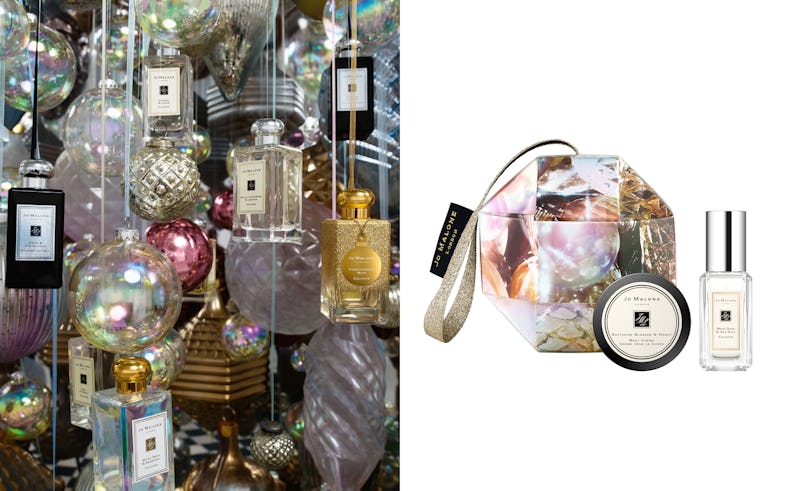 Every year, Jo Malone London unveils its Christmas collection — and every year it's just a little bit better than its predecessors. This year's offering, named Bring On The Baubles, celebrates #AllThatSparkles. It takes the brand back to its luxurious, magical roots, with traditional gold and black colour schemes, old favourites making a return, and a few brand new heroes. So what's in Jo Malone's 2018 Christmas collection?
Well, the line has a whopping 24 gifting options to choose from, ranging vastly in price. Those looking for a bargain will delight in the cute Christmas tree ornaments and customisable crackers, while anyone who wants to go all out sure won't have a problem finding their ideal present. From huge candles to the beloved advent calendar and a number of cologne collections (including one that includes every single Jo Malone London cologne and cologne intense), it's as boujee as boujee can be.
While there are a number of amazing picks in the collection, from the super sweet Ginger Biscuit Cologne to a cute trio of body creams and a glittery Pomegranate Noir gold bottle, I've managed to scale it down and pick my top ten gifts from the super sparkly range. Keep reading to check out which ones caught my eye most and then head on over to JML to see the whole collection.
You can shop the entire Jo Malone London Christmas collection over on their website or in store.