Kiko Is Selling A Versatile AF Christmas Collection & Every Product Is Under £25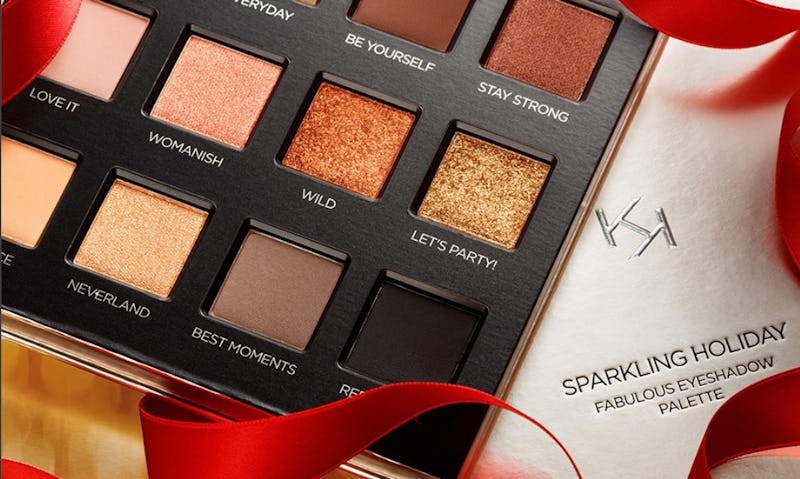 Kiko Instagram
From Jo Malone to Diptyque, there are so many covetable Christmas beauty ranges I am absolutely dying to get my hands on. The problem is, they're all a little too spenny for a freelance writer such as myself. This is where brands such as Zoeva, Lime Crime, and Kiko come in. All selling epically beautiful makeup with a noticeably festive feel, these brands are providing more of an accessible approach to Christmas beauty. Kiko's Sparkling Holiday collection is currently my fave, so I thought I'd give you a rundown of what you can expect.
The line this year is based around the idea of a "sparkling" holiday season. It's very feminine and highly appealing due to its glittery products and warm, wintery colours. Most of the line retails for under £20, meaning everything is budget-friendly, and yet it all comes in decadent silver packaging that looks far more luxurious than some of the pricier collections on the market right now.
There are two lines of lipstick (one matte and one with more of a shiny finish), two different highlighters (liquid and powder), glittery nail polishes, and more than one stunning eyeshadow palette, amongst other treasures. I've picked out my absolute favourite pieces from the collection, which you can buy from Kiko in-store or online via their website now.