See All Of Lush's Valentine's Day Items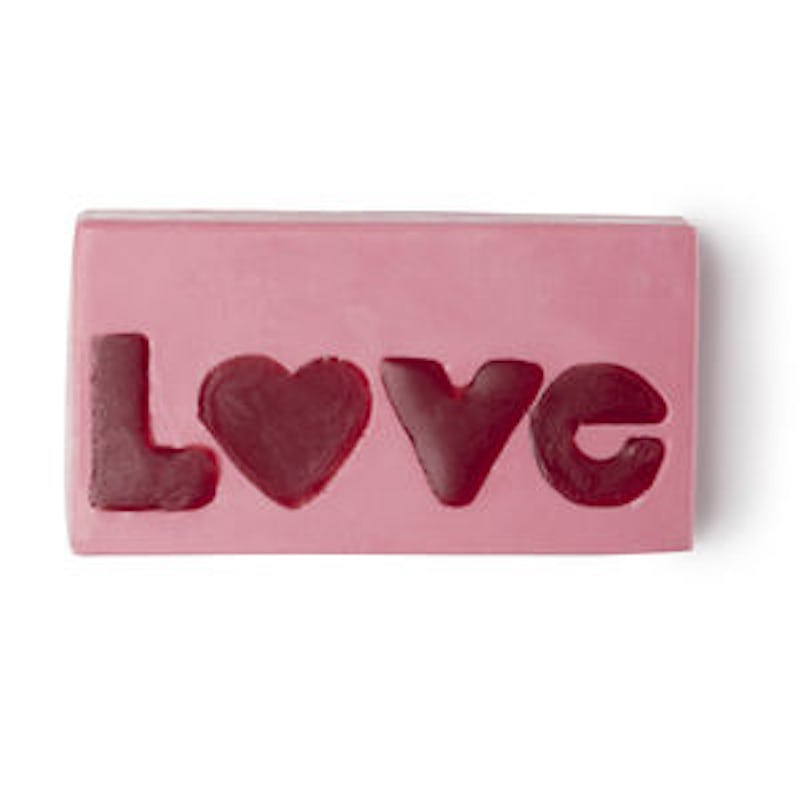 If you don't already have plans for the upcoming holiday, you will soon. Lush Cosmetics just announced their Valentine's Day Collection and you're going to want one of everything. It's got everything you could possibly need to show your body some love. What's in Lush's Valentine's Day Collection? Think products like their cult classic items to specialty sets like you've never seen before.
Whether you're looking to spend the day with someone special or just pamper yourself, you're in luck. For every major holiday, Lush comes out with limited-edition items to celebrate with. This Valentine's Day might just be one of their best yet. The line has everything from their iconic Bath Bombs to lip scrubs and everything in between. I'm not lying when I say you're going to want it all.
On top of trendy creations like their brand new Unicorn Horn Bubble Bar, they have a ton of heart-centric items on their list as well. There's emoji-shaped Lovestruck Bath Bombs to Love Spell Massage Bars. Not to mention that there's also sets with everything included, so you can pamper yourself all month long. In my honest opinion, you can't go wrong with any of the products. Here's a look at all the limited-edition items, so you can plan your V-Day accordingly.
1. Unicorn Horn Bubble Bar
Unicorn Horn, $7.95, lushusa.com
Because who doesn't want to see in pastel, bubbly water while they take a bath?
2. Lover Lamp Bath Bomb
Lover Lamp, $8.95, lushusa.com
They had me won over just from the look, but cocoa butter and vanilla definitely don't hurt either.
3. Cupid Bath Bomb
Cupid, $5.25, lushusa.com
This one is all about the surprise. You can't see them, but the middle of the heart is filled with tons of powdered flower petals.
4. Prince Charming Shower Cream
Prince Charming, $9.95-$35, lushusa.com
According to the product info, this shower product is filled with oils to make your body feel soft and moisturized.
5. Over And Over Bath Bomb
Over And Over, $8.95, lushusa.com
It might not look perfect for V-Day, but you'll fall head over heels for this bath item.
6. Ladybug Bubble Bar
Ladybug, $6.95, lushusa.com
This is by far the most adorable part of the collection.
7. Two Hearts Beating As One Bath Melt
Two Hearts Beating as One, $10.95, lushusa.com
The two melts slip together, so you can use them all at once or one at a time.
8. The Kiss Lip Scrub
The Kiss, $9.95, lushusa.com
I know from personal experience, the Lush Lip Scrubs are incredible.
9. Love Spell Massage Bar
Love Spell, $8.95, lushusa.com
This is my personal favorite. The bar melts as you massage it into your skin and leaves a scent of rose hip and cocoa butter.
10. Rose Bombshell Bath Bomb
Rose Bombshell, $7.95, lushusa.com
This is so gorgeous that I almost wouldn't want to use it.
11. Lovestruck Bath Bomb
Lovestruck, $8.65, lushusa.com
The emoji looking bath bomb is just too adorable.
12. Love You, Love You Lots Soap
Love You, Love You Lots, $7.95, lushusa.com
That's a small price to pay for this much love.
I told you that you were going to want it all!