Sainsbury's New Vegan Make-Up Range Lets You Go Cruelty Free For Less Than £6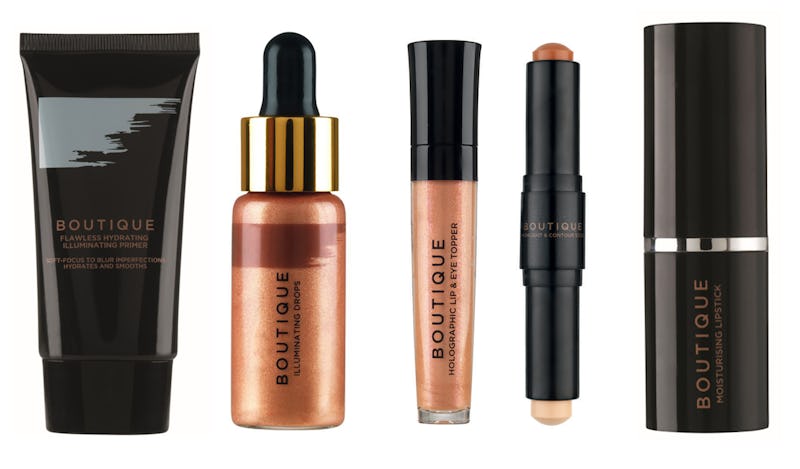 Sainsbury's
Most of us make a point of educating ourselves about the contents of our make-up bags. Beauty devotees are asking for cruelty-free products that don't harm the environment, animals, or their skin. And I'm pleased to report that Sainsbury's has delivered. The supermarket has recently upgraded its beauty offering, releasing more than 100 brand new vegan products. So what's in Sainsbury's new Boutique make-up range and how much is it going to cost you?
Well, there's everything from foundations and primers to lipsticks, highlighters, and eyeshadow. Each of the 119 items in the range is super affordable with prices ranging from just £2 to £6. Sainsbury's has also ensured that every product comes with a skincare benefit so whether you're looking for nourishment, hydration, or just plain brightening, you're in luck.
Every single thing is 100 percent cruelty-free and has been approved by Leaping Bunny; an organisation that gives gold standard certification to animal-friendly brands. "We're devoted to developing premium products and providing our customers with a wide range of choice when it comes to our beauty offering," Boutique's beauty buying manager, Rebecca Wicks, said in a statement released to Bustle UK. "We want to make cruelty-free make-up accessible for all our shoppers by providing high quality, trend-led products at affordable prices."
It would be impossible to list all 119 products but here's some of the very best to pick up either online or in store.